Episode 8 : Creating forms for Joomla! with RSForm! Pro
In this tutorial, we will show you how to create a simple Joomla! form with 5 fields using the RSForm!Pro wizard:
1. Textbox- Standard HTML text field
2. Textarea - Standard HTML text area
3. Captcha Antispam for the user authentication
4. Submit Button
Each component supports several properties. For this example we have used:
1. Name: the name of the component.
2. Caption: the caption associated with this component.
3. Validation Message: generates an error message if the field is left blank or if the ValidationRule is not met. In this case, the form won't be submitted.
4. Additional Attributes: to set custom attributes inside the HTML tag.
Comments
Related Videos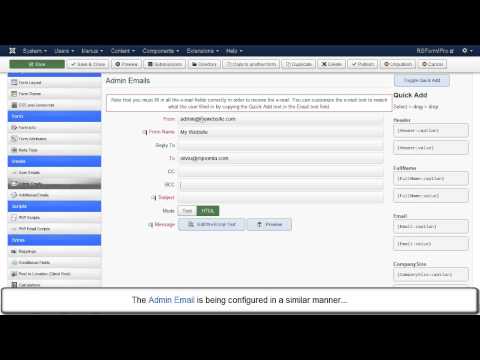 Ep. 51: How to configure the user and the admin email in...
RSForm!Pro allows you to send custom emails (user and admin emails) upon the form submission. These two types of email are configured separately in the "Manage forms" area >> Properties, in two corresponding tabs ("User Emails" and "Admin...
read more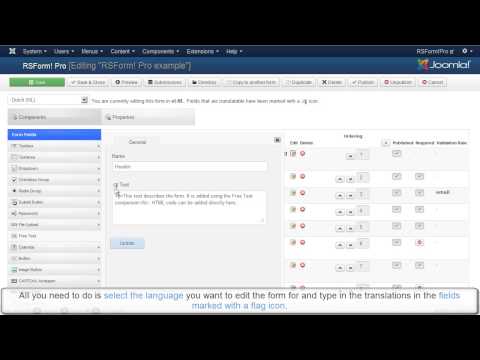 Ep. 52: How to translate a Joomla! form using the...
Starting with revision 36, the RSForm!Pro multi-language support allows you to easily translate your Joomla! forms from English to your native language. This video tutorial explains how to use this new option to translate a Joomla! form from...
read more