43 reviews
29,008 downloads
If you use RSSeo!, please post a rating and a review at the Joomla! Extensions Directory
RATE IT NOW
What can you do with RSSeo!

Monitor keywords position in Google
With our Joomla SEO extension you can check and monitor your keywords position on Google that are relevant for your business. You can set a daily, weekly or monthly cron job to check your website rankings on Google.

Improve the speed of your Joomla! site
A fast website not only improves your users experience, but it also helps your search results rankings. With RSSeo! you will be able to compress & minify the loaded Javascript, CSS files and also the HTML output.

Create custom SEO Reports
Reports are a great way to monitor your optimization results. You can generate and send custom SEO reports to your clients on a configurable schedule (every week or month) in a PDF format.

Multiple ways to crawl your site
If your server does not support the default crawling method through loopback connections, you can choose the AJAX crawler instead to gather and set your page data. Once the crawling process is complete you can start to optimize all your pages.

Easy backend & frontend metadata manager
Managing the metadata for a CMS based site such as Joomla! can be an elaborate and complicated process.With RSSeo! you can centralize the metadata configuration from Frontend and Backend.

Cookie Law
The Cookie Law is a piece of privacy legislation that requires websites to get consent from visitors to store or retrieve any information on a computer, smartphone or tablet.

Verify site ownership
No, HTML file uploads, no FTP procedures. Grab your verification code and let RSSeo! handle the rest.

Automatically add ALT & Title tags to images
This option automatically optimizes all images on your website for search engines like Google, Yahoo and Bing. It does that by adding the optimal ALT and TITLE tag to the image based on the image name, page title and other customizable parameters.

Generate HTML and XML sitemaps
While HTML sitemaps are optional and are generally used to offer a overall map of your site, the XML sitemaps are a must for improving your site's visibility for search engines. RSSeo! automatically generates two types of XML sitemaps: a general usage one and one specialized for Google.

Easily create and edit Robots.txt file
The configuration of the robots.txt file takes place outside the Joomla administrator,now you can simply edit file through Robots.txt area.

Better handling of error pages
You can control 404, 500 error pages by setting redirects or creating custom pages through the "Error pages" section.
Client Testimonials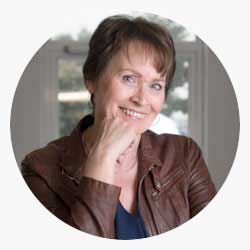 Very useful and easy to use products, but most of all they impressed me by the outstanding quality of their customer service.
— Annelies Hoolmans - SiteTurn webdesign & onderhoud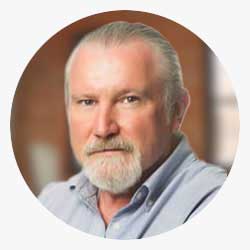 I think that almost every non-core extension on the site is an RSJoomla! product. What you guys create really is pretty exceptional. Like all RSJoomla! products the support just ROCKS! Love your work guys.
— Tony Gavin | CEO - VisiSearch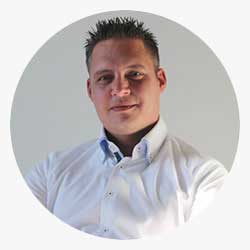 RSFirewall! is easy to install, good default settings, many advanced configurations possible, great system check tool and import/export feature. Why would you leave your website unprotected, when you use an anti-virus on your computer?
— Wilco Alsemgeest - Business Owner of Connecting Connections
From the Blog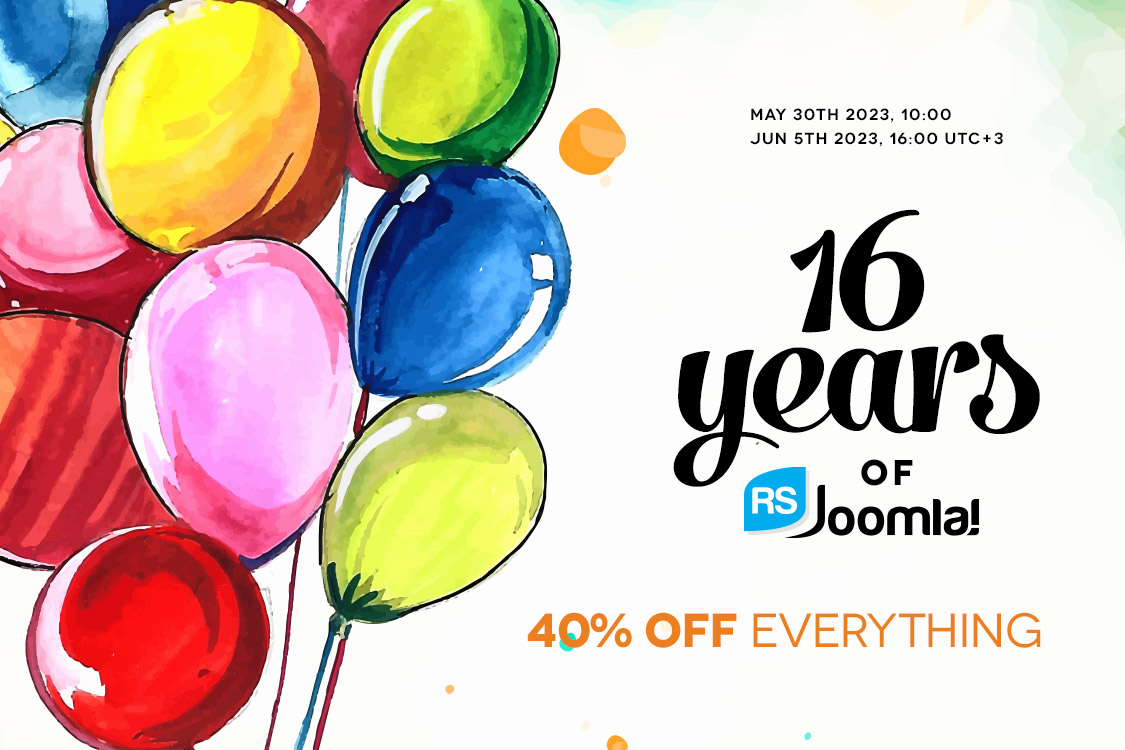 Happy 16 RSJoomla! Years
Cheers to another year of making our mark in the Joomla! community! A year worth commemorating, a future worth anticipating! Join us as we mark our 16th anniversary!
Available Language Packs:
We only release our extensions in English. All other language packs are donated by the community. Please note that not all translations may be complete, up to date or correct.
Technical Specifications
Important!

Please make sure you are running the latest versions of Joomla!. Our extensions are developed and tested to work only with the latest versions of Joomla!
The minimum requirements to run RSSeo! are:
Joomla! 3.8.0
PHP 7.3
MySQL 5.x
You must ensure that you have MySQL, XML and zlib functionality enabled within your PHP installation. Apache extensions or functions : cURL , fsockopen , fopen , file_get_contents are required. Please make sure your hosting provider allows loopback connections - RSSeo! uses the above functions to connect to your site.
We recommend:
Joomla! latest version
PHP 8.x
MySQL 5.x