RSFirewall! Free vs. Paid
In the following table you will find a list of the differences between the free and the paid version of RSFirewall!
| FEATURES | FREE | PAID |
| --- | --- | --- |
| Local & remote file inclusion protection | | |
| SQL injection protection | | |
| WordPress core files integrity monitor | | |
| REST API blocking | | |
| Two Factor Authentication | | |
| Country Blocking | | |
| Convert email addresses to images | | |
| Protect forms from abusive IPs | | |
| | DOWNLOAD | GET IT NOW |
FAQ
Answer:
Even if your subscription expires, you will still be able to use the component, the component's functionality is not affected by your subscription's status.
The only restrictions applied are the fact that you are no longer eligible to extension related downloads( updates, plugins, modules, component downloads) and you will no longer receive customer support for your registered domain(s).
Answer:
All our extensions are listed under the GNU/GPL license, thus once you purchase and download an extension you will have full access to the source code. You are free to edit or modify this according to your needs, but don't forget that all source code changes are lost when an update is performed.
Answer:
Yes! A 30% discount when renewing 12 months multi-site subscriptions (this discount is applied automatically).
Discounts are not cumulative. You can't have more than one discount for a subscription.
What can you do with RSFirewall! for WordPress

Review and improve your website's security
The RSFirewall! System Check will generate a report of your overall security, from verifying the WordPress and plugin version you are using, checking file permissions, core files integrity to also inspecting the server configuration and providing a list of improvements that can be implemented.

Control your traffic
Getting frequently attacked from a specific country you do not do business in? You can easily avoid such troubles by blocking that country from your website through the `Country Blocking` functionality. It's as simple as downloading the GeoIP database and enabling the restrictions from the plugin configuration.

Keep track of attackers
All identified offenders are saved and can be reviewed in order to determine the best solution for protecting your website. You can block intruders through a simple click of a button and ensure they will no longer be able to access your site. You can also control the duration these logs are kept in your system.

Increase protection for your administrator panel
Add extra layers of protection to your administrator section though the custom slug and extra back-end password options. By using a custom slug your administrator panel login form will not be easily accessed. Still not enough, then you can also add an additional back-end password, this will be requested before the administrator login page is shown.

Stop spam for your forms
The RSFirewall! WordPress plugin takes advantage of the Spamhaus XBL and SBL lists to check the form submitters IPs and block any form spamming behavior.

Lockdown your site
Prevent any new plugins or themes from being installed for your site. This also extends to the creation of new user accounts that have an administrator level access level.

Check database tables
Easily test each of your database tables, if the scanner detects anything suspicious, it will try to automatically fix irregularities through standard MySQL fix/optimize functions.

Keep up to date
Keeping your WordPress site and plugins updated is vital in ensuring your security. Whenever new releases are available, a report is published - acting like an open invitation for hackers to exploit your non-updated site.
Client Testimonials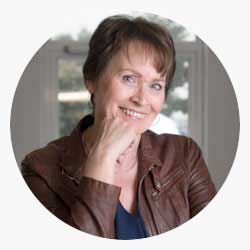 Very useful and easy to use products, but most of all they impressed me by the outstanding quality of their customer service.
— Annelies Hoolmans - SiteTurn webdesign & onderhoud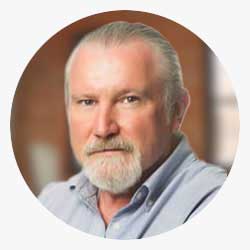 I think that almost every non-core extension on the site is an RSJoomla! product. What you guys create really is pretty exceptional. Like all RSJoomla! products the support just ROCKS! Love your work guys.
— Tony Gavin | CEO - VisiSearch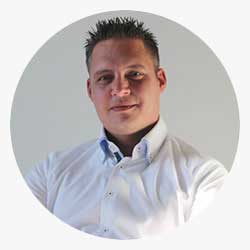 RSFirewall! is easy to install, good default settings, many advanced configurations possible, great system check tool and import/export feature. Why would you leave your website unprotected, when you use an anti-virus on your computer?
— Wilco Alsemgeest - Business Owner of Connecting Connections
Available Language Packs:
We only release our extensions in English. All other language packs are donated by the community. Please note that not all translations may be complete, up to date or correct.
Technical Specifications
The minimum requirements to run RSFirewall! for WordPress are:
WordPress 4.5.15
PHP 5.4
MySQL 5.x
We recommend:
WordPress 4.9.8
PHP 7.2 or greater
MySQL 5.6