Ep. 33 - Using RSForm!Pro with Mailchimp
RSForm!Pro allows you to create Joomla! subscription forms, pass users data to your Mailchimp account and assign them to the existing lists and groups using the RSForm!Pro Mailchimp plugin.
---
Step 1:
In the Joomla! backend panel, head to the RSForm!Pro "Manage forms" tab and create a subscription form.
Step 2:
Access your Mailchimp account and create subscribers lists and interest groups.
Step 3:
Subscribers will receive newsletters based on the selected interests.
Step 4:
Head back to the Joomla! backend panel and configure the "Mailchimp Integration" tab.
Step 5:
After the form submission, user details are passed to the Mailchimp list and interest groups.
Step 6:
The subscriber receives a notification email from Mailchimp.
Step 7:
Once the subscription has been confirmed, the user is added in the Mailchimp newsletter list.
Comments
Related Videos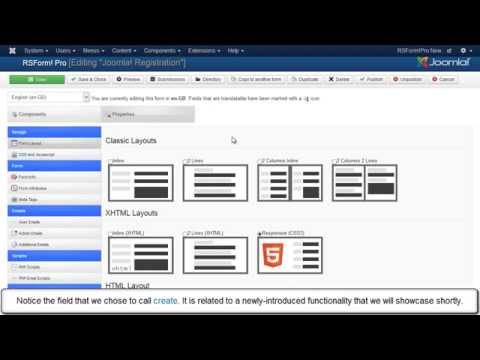 Ep. 59: How to create custom Joomla! registration forms ...
The integration between RSForm!Pro and the Joomla! user registration allows you to use custom forms during the registration process. This video tutorial explains step by step, how to install and configure the RSForm!Pro - Joomla! user...
read more