Looks aren't everything, but they do make a difference. Even the slightest change might affect how users behave on certain pages. We took the time, listened to your feedback and RSDirectory! got itself an update.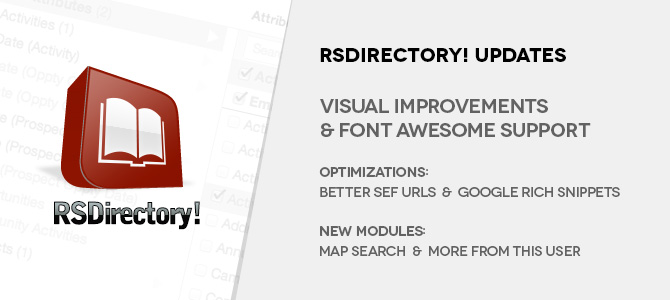 Having a look at the RSDirectory! 1.6.0 changelog might be intimidating, but this will prove that we did take the time to set things right and solve some of the reported inconveniences no matter how small. In fact, there were lots of them, small but for some of you these proved annoying.
We worked hard on this particular update and we have been testing it for a while. If you notice anything out of place, please don't hesitate to contact our Tech-support department. We are humans you know. Let's get down to it then.
---
Entry Rich Snippets usage
In a previous blog post we covered the importance and SEO implications of using Rich Snippets / Microformats wherever possible. It was a matter of time until this was available in RSDirectory! too. The Offer format was selected for the entry details, but others were used too: Product and List Item.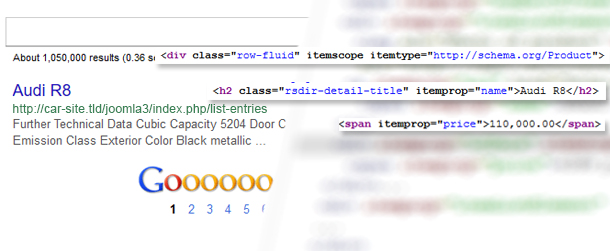 ---
New RSDirectory! modules: Map Search module and More from this user
Some of you may say that RSDirectory! already incorporated a Map Radius Search menu item, and you would be right. We simply ported the functionality to a standard Joomla! module as well. More flexibility, more happy faces.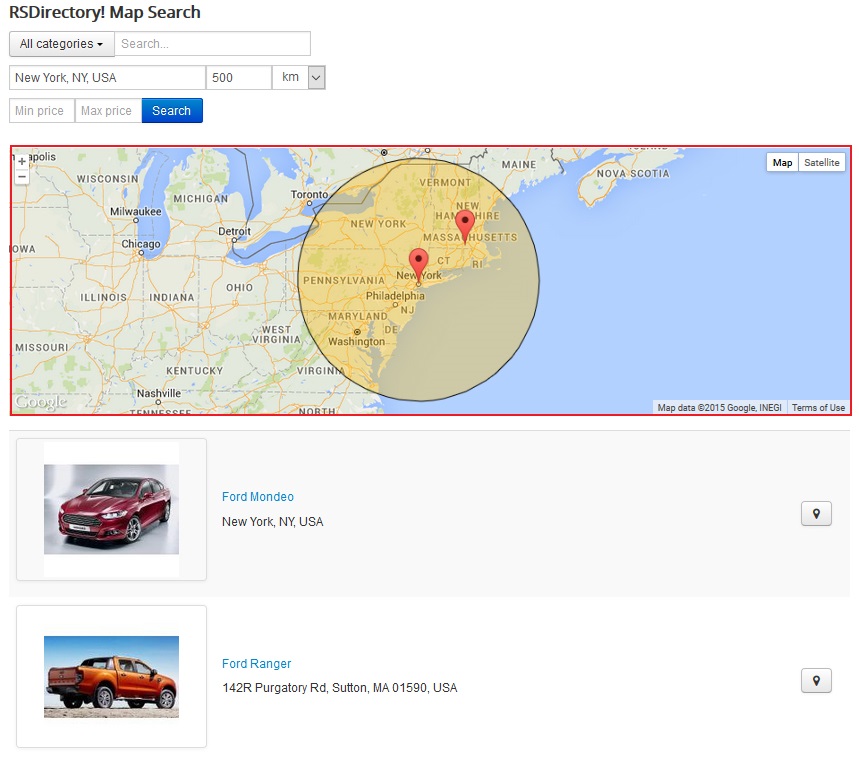 You can learn everything about the module, starting from installation to configuration from its documented article.
A new addition to the component modules is the More from this user module. Although simple, this provides a very important functionality to your listing, publish a list of other entries submitted by the current entry owner.

The full list of configuration options can be read in the modules description article.
---
RSDirectory! Entries Carousel improvements
Though not a new module, some new parameters were added, such as: Display publishing date, Author (with link), Category, Expiry date, Big subtitle, Small subtitle. Most of these could have been implemented with template overrides, but not all of you are that comfortable in working with code. Complete instructions are available here.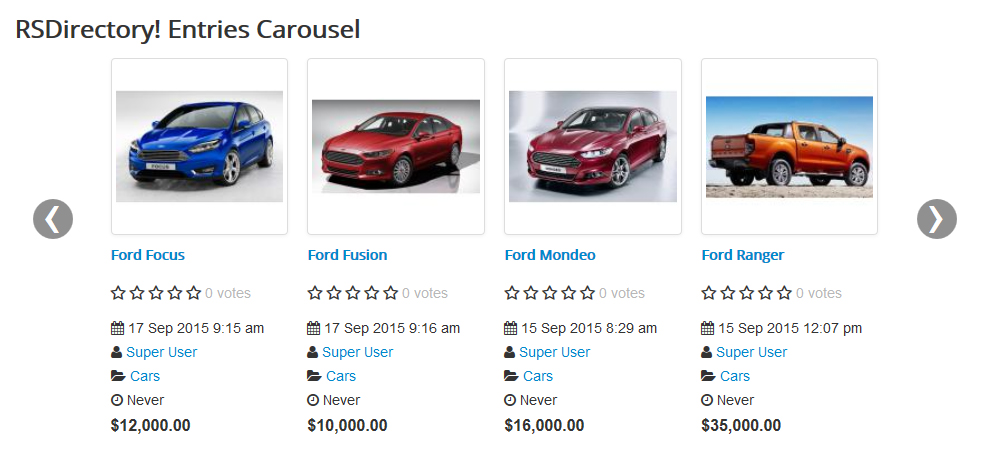 ---
OK, what else?
Configurable Radius search circle color
new Font Awesome icons
Category color options and hierarchy
Better SEF URLs generation
The RSDirectory! Filtering module offers a new price range filter and also the possibility to display the number of items per category
Layout improvements made to the Category module
The Changelog will provide more insight on this.
---
Joomla! updater integration
It is important to have your Joomla! site updated at all times. This saves you a lot of trouble in the long run. Starting from the RSDirectory! version 1.5.16 you can see updates and apply them directly from your Joomla! install. The updates tutorial explains the overall process.
OK, you get it, we have been busy, but we aren't finished with RSDirectory! just yet. Stay tuned for some interesting releases. Who knows... maybe a new template? ...with some features especially designed for RSDirectory!? What do you think?