Have no SEO-fear, RSSeo! 1.19 is here. Check out its new features and improvements as it might take a load off your SEO burdened shoulders.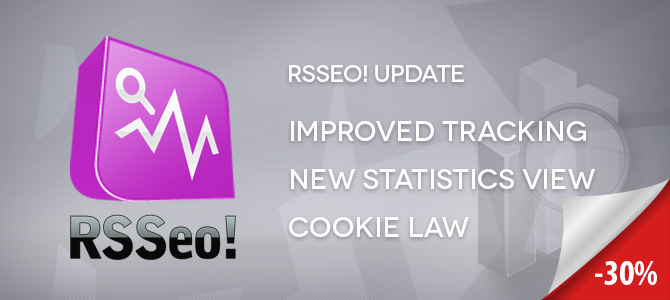 So, if I install RSSeo! would my site be listed on the first Google Page?
I can't tell how many times i heard this question. If it would be that easy... but it is not. The short version of the answer:
Of course not! Remember all those fancy, 10 steps articles with SEO recommendations ? Well, by installing RSSeo! it would be much easier to apply them. It would be much easier to implement, develop and extend your SEO strategy.
Some of the built-in features of RSSeo! include:
Manage your meta data in one place for any given page
Generate HTML and XML sitemaps. No additional plugins for third party extensions needed.
Monitor and compare the SEO performances of your competitors against yours
Track how well you rank with your keywords
Google Analytics integration
Canonicalization and duplicate content handling
...i could go on, but it would be best to get a look and feel of the extension through our demo installaion.For more information regarding these features please refer to the product page.
---
What's new
Besides the existing Google and Bing site verification, Yandex has been added to the mix.
Keeping your site updated is important. How else would you avoid security issues and be able to use the latest available tools ? Revision 1.19 brings Joomla! updater integration for RSSeo!. Update instructions available in product documentation.
Statistics view
This newly introduced view allows you to view how has your site behaved from a SEO point of view. You have it all in place: ranking, social media shares, backlinks, all sorts of ranks, top visited pages. Further to this, you can track how has your site evolved from a keywords point of view. Of course all topped with an independent visitor tracking (does not rely on Google Analytics integrations or anything like that).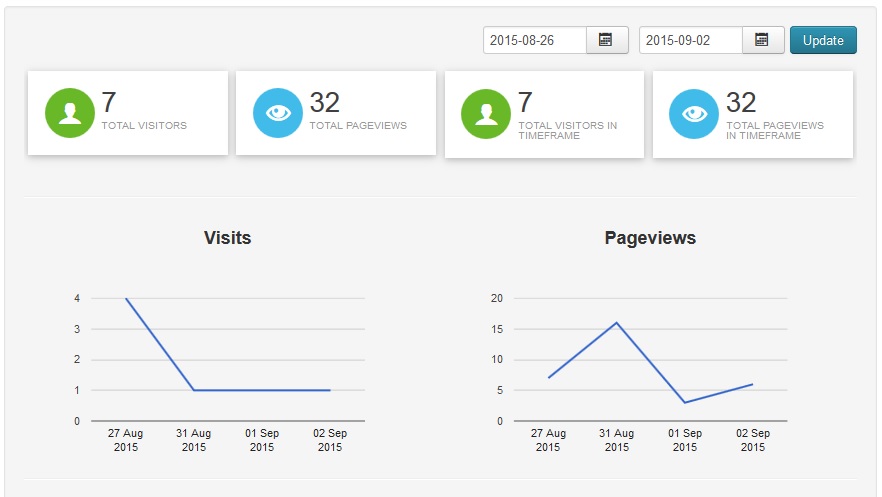 Cookie law
We all know about the EU Directive, a.k.a Cookie Law. It is basically a privacy legislation that requires websites to get consent from visitors to store or retrieve any information on a computer, smartphone or tablet. You can read more on it here. It has been in place for quite some time, but why now, after some early plugins that are already performing the necessary actions ? I too have used several plugins that do this... why use a different plugin for something rather basic when it can be included in RSSeo! ? ...plus i got tired of some of the bugs that i found in such plugins.
---
What's improved
For those of you who are already familiar with RSSeo!, then you should know that the overall crawl process has been improved. Faster and less buggy, it also provides an option to exclude URLs that incorporate a nofollow option.