Considering that the latest RSEvents!Pro update included some front-end layout adjustments, RSEvento! users should update their template as well.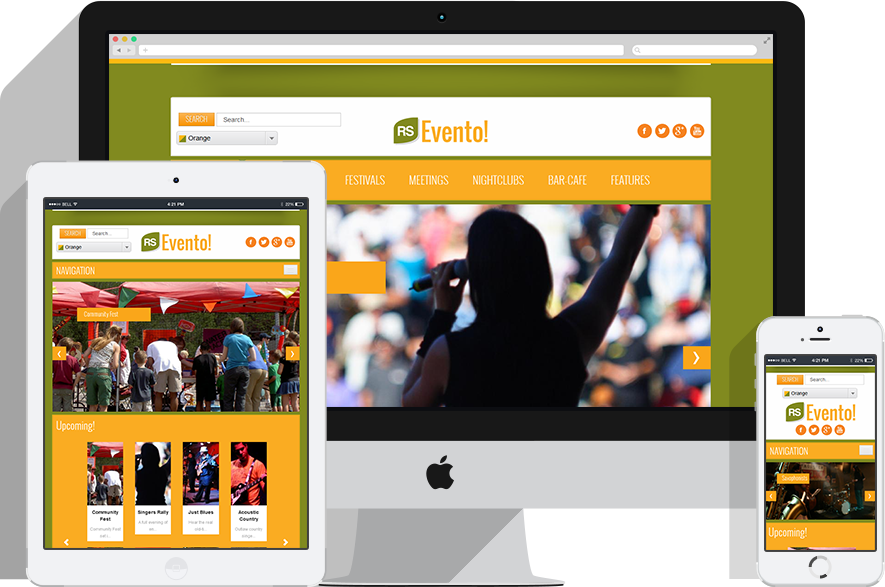 As you have probably read in an earlier post, RSEvents!Pro recently got updated to a newer version that also brought in some improvements for the extension's front-end layout, for example the event listings filtering options:
or the Create Event menu item:
What does this mean?
This implies that some adjustments had to be made for RSEvento! as well. If you intend to use the latest version of RSEvents!Pro AND you are an RSEvento! user, we strongly recommend that you also update RSEvento! to make sure that everything works well.
Caution!
Any source code modifications, including those made to the built-in template overrides and existing CSS overrides for components will be lost. Make sure to save these changes to a separate location and copy them back in their original files after performing the update.
Don't worry about your template overrides though, they are safe.
Like it?
If you do, or don't, tell us about it so that we'll know what works and what doesn't. This way we can constantly bring the features and fixes that you need in order to use our extensions effectively and shift your website performance into full gear.