RSEvents!Pro Ver. 1.8.0 is up and running! If a more mobile-friendly frontend layout, the backup / restore feature or the possibility to search for events nearby your location won't get your attention, then nothing will.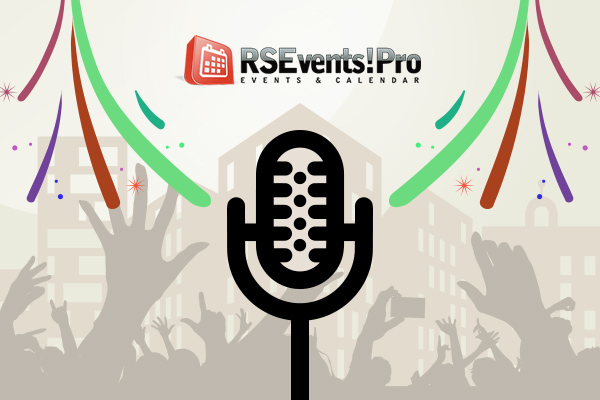 Increased Accessibility From Portable Devices
---
Some parts of the extension's frontend area have been adjusted to make use of the Bootstrap framework, making your website far more accessible from mobile devices. This has been implemented for frontend search filters:
and the Calendar menu item.
Keep Your Data Safe Or Migrate It
---
We've introduced a brand new feature that you'll probably thank us for: Backup / Restore. With it you can generate backup ZIP files containing all of the RSEvents!Pro information (minus event images and files) that will provide a great deal of help when either saving your information or migrating it:
All of these backups will get saved on the server and can be loaded directly from the Backup tab, but you can also save them on a local drive for safe keeping and to save up some server space.
Search For Events Near You
---
The Events map menu item got quite a handy improvement: website visitors will get prompted, by their browser, to allow being geolocated, in which case the Google map will display all of the events that take place within a provided radius around their location:
More Configuration Options
---
"Less is more", says popular wisdom. While this does apply in so many situations in life, it doesn't really work when it comes to the number of options for customizing your beloved events-oriented online business. In this case, the phrase "The more, the merrier" should definitely be closer to the truth.
In this respect, the Calendar menu item now allows setting a start year and month, and you can remove the seconds from the Javascript calendars if doing so better suits your needs.
Great Stuff, How Do I Get It?
---
Well, if you have an active RSEvents!Pro license, all you need to do is update the component.
If you have a license, but it's expired, you need to first renew it with a 30% discount.
Alas, if you're new to RSEvents!Pro, you'll need to purchase a brand-new license. You can do so by clicking on the BUY NOW! button found at the bottom of this post.
We Need Your Feedback
---
Remember: you, our customers, are the true source of these improvements! Help us help you by posting your feature requests in our FEEDBACK section and, in time, we'll iterate RSEvents!Pro straight to perfection.