We're happy to announce the release of a new RSEvents! revision with
exciting new features and design improvements: a brand new dashboard, new designs, customizable themes and an integration with the Google Calendar and Facebook events.
1. New event designs
RSEvents! rev. 23 comes with major design improvements: new designs, customizable event themes and new calendar themes.
We've replaced the old event templates with a set of 4 new professional designs (blue, dark, green and pink) along with 2 classic styles, specially designed to fit into any site layout.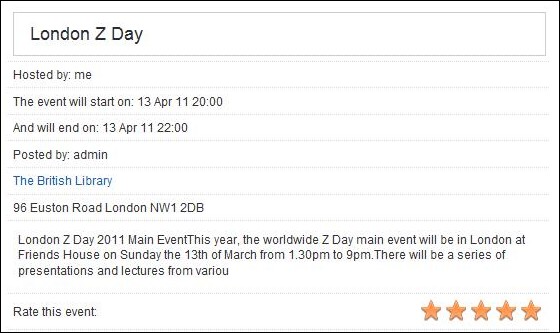 Check the designs documentation!
2. Customizable event themes
You'll find the customizable themes included in the new RSEvents! revision quite flexible and easy to use by all users, regarding of their CSS and HTML knwoledges.
Besides the predefined themes with one, two or three columns, you can also create and customize your own themes based on the information you need to display on the event page.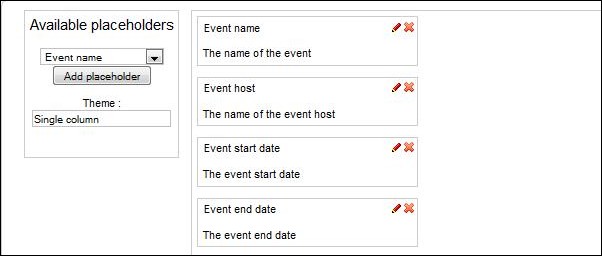 Check the themes documentation!
3. New calendar themes
The RSEvents! Calendar Module and the Calendar Menu Item have a fresh new look thanks to our newest set of themes added in RSEvents! revision 23:
default, blue, dark, pink and green
.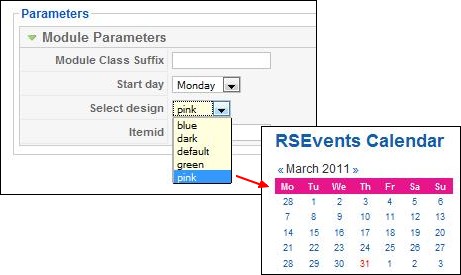 4. New RSEvents! dashboard
We have replaced the old "Overview" tab with a customizable dashboard, where you cand display the event information you need the most.
Here, you can show the latest event subscribers and comments, the upcoming events module and our newest syncronization module, which allows you to import events from Facebook and Google Calendar to RSEvents!. Furthermore, you can use the "drag and drop" option to quickly arrange the modules on the dashboard.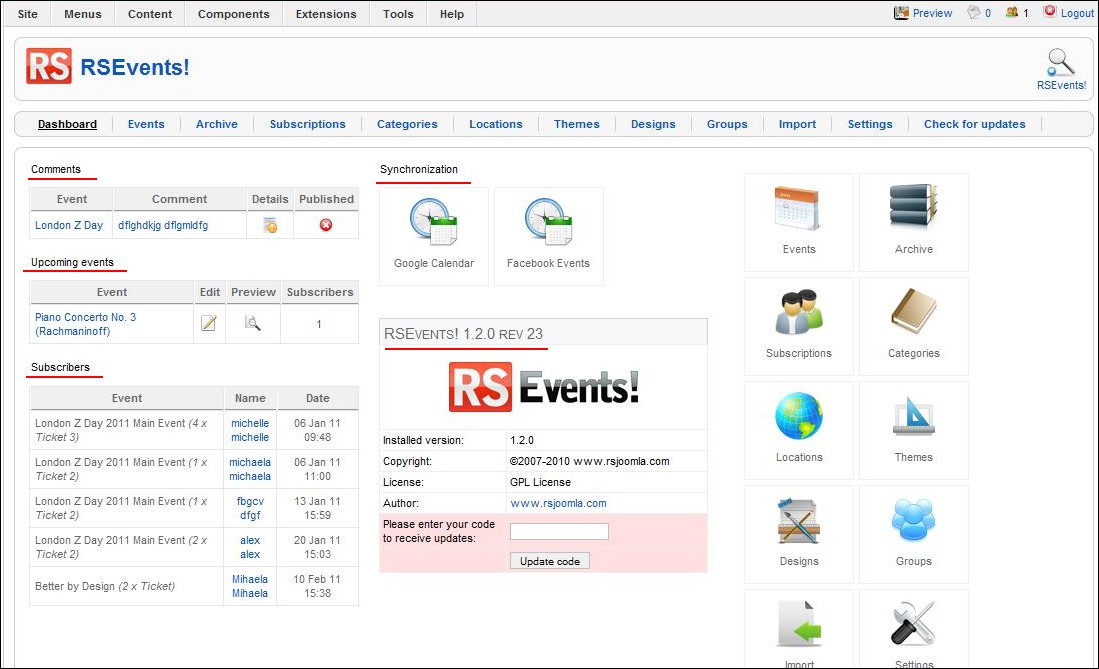 Check the dashboard documentation!
5. Google Calendar and Facebook Events integration
Thanks to the new Synchronization Module located on the RSEvents! dashboard, you can now import the Google calendar and the Facebook events within a click.
6. New Host and the Guest Menu modules
RSEvents! has 2 specific menus: a guest menu, accessible to public users and a host menu, which can only be accessed by the event creators (including administrators).
To offer an increased frontend flexibility, we have replaced the host and the guest menus with 2 new modules - RSEvents! Host Menu and Guest Menu, both available in the "Module Manager" area.