With the release of Joomla! 1.5.21, we've updated RSFirewall! with new security checks and added some fixes: hash files for Joomla! 1.5.21, site database check, a new .htaccess verification added in "System Check" and many more.
1. Added Database Check
Starting with RSFirewall! rev. 19, the "Database Check" tab has been added to verify the integrity of your site's database and fix erorrs if possible.
You can now perform 2 site checks: a security scan using the "System Check" to perform an in-depth Joomla! installation verification (more details about the "System Check") and a database scan using the "Database Check" tab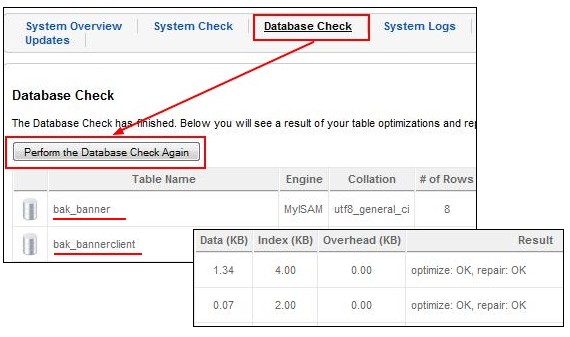 2. Updated Additional backend password
RSFirewall! allows you to setup an additional backend password in Firewall Configuration >> Backend Password to prevent brute-force password attempts.
In the new revision the additional backend password has been rewritten to provide a cleaner, nicer layout and to increase compatibility with different server configurations.
Backend configuration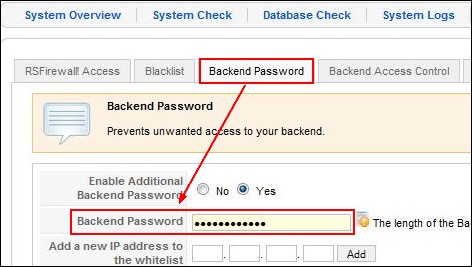 Frontend view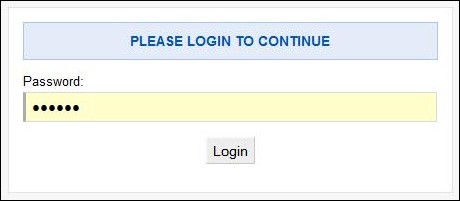 Video tutorial: Ep.10 - How to add a Joomla! additional back-end password with RSFirewall!
3. Added .htaccess check
RSFirewall! monitors the .htaccess file and alerts you if it is modified.
Starting with RSFirewall! rev. 19, a new security task has been added in System Check >> Joomla! Configuration: ability to verify if the .htaccess file is inside your Joomla! root.
We recommend to rename the "htaccess.txt" file to ".htaccess" and place it in your Joomla! installation root.

How to update RSFirewall! to a newer revision?
You can find the complete RSFirewall! Changelog here