The new RSMail! revision comes with new features - error report, unsubscribers view and improvements for the template manager, subscribers view and bounce emails.
1. Improved the "Templates" manager
The "Templates" manager has been improved.
Starting with RSMail! rev. 10, when creating a new template, you can add the newsletter text version and the HTML version, using a WYSIWYG editor.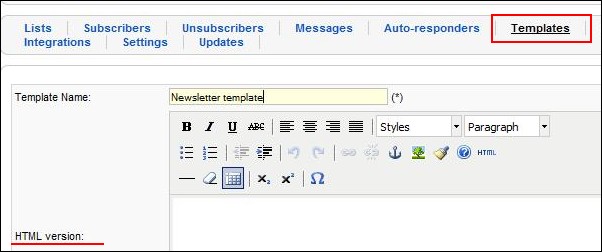 Read more about "Templates"
2. Updated the bounce e-mails algorithm
We've optimized the way that RSMail! detects the bounce emails from the "Reports" tab, when sending newsletters.
3. Added errors report
A new option has been added in the "Reports" tab: display errors encountered during the newsletter sending process.
The report includes the subscribers list, the error message and 3 further actions to be taken for each subscriber :
delete the subscriber, unsubscribe the user or re-send the newsletter.

Changelog:
Updated - Search in subscribers view
Updated - Bounce e-mails
Updated - Template manager
Added - Search in unsubscribers view
Added - You can see the errors when sending e-mails