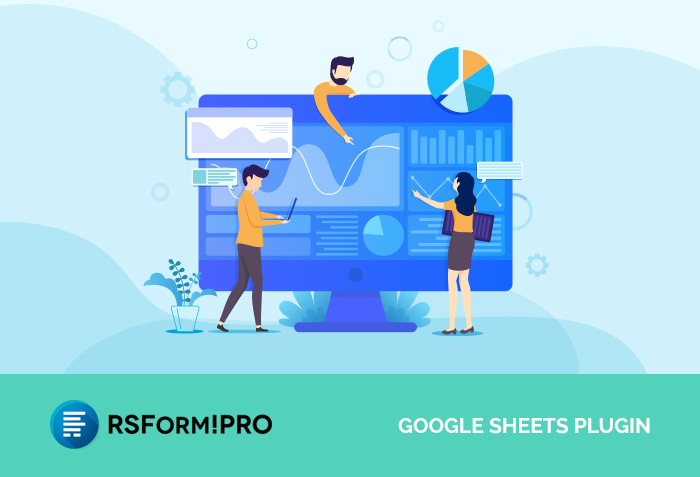 RSForm!Pro has been enriched with a new plugin, more exactly Google Sheets plugin, which allows you to save the submissions information within a Google Spreadsheet Document.
Daily, we receive a lot of questions on how to save the RSForm!Pro submission information externally, somewhere where the information can be easily accessed, exported or even shared.
Because we always want to meet the needs of our clients, we have developed a Google Sheets plugin for RSForm!Pro. As the name suggests, the plugin will allow you to connect to your Google Sheets and map form data within the desired sheet columns.
In order to achieve this, some simple steps needs to be followed:
1. Install and enable the plugin
2. Head to Components > RSForm!Pro > Configuration > Google Sheets tab and connect to Google Sheets as explained in the plugin's documentation page.
3. Add your "Spreadsheet ID". This can either be the exact ID of your spreadsheet or its entire URL.
4. Click top Save button (this has to be firstly saved to retrieve your sheets and their columns).
5. If your spreadsheet has multiple sheets, you can then select the one you need from the "Sheet Name" dropdown.
6. Finally, if your sheet has columns, these will be available for your to map with your form's data. A placeholder selector is also provided for each column that can be used to include the needed placeholder of your form.
Next time you submit the form, this will pass its mapped data to your Google Sheet.
This plugin is free, no additional costs involved!