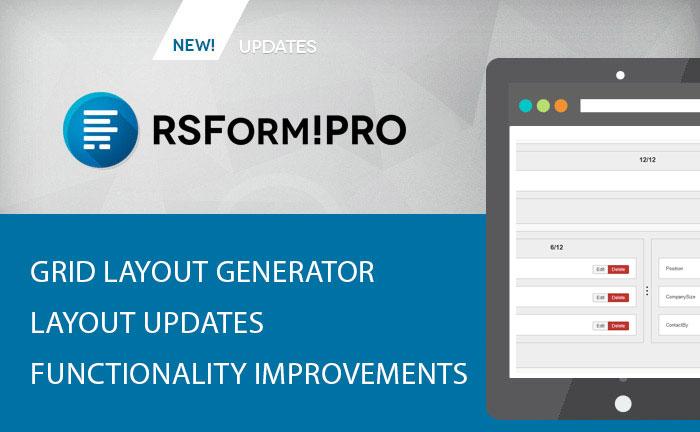 The wait is over! RSForm!Pro 2.0 is here, ready to enhance your business.
1. Grid Layout Generator
You've asked, we've delivered. The new component version delivers a powerful, yet simple to use Grid layout generator. This means that you no longer need to manually edit the code from the Form layout tab in order to line up multiple fields on the same row. You can even control the size of each column and move fields around using a drag and drop functionality. Creating a custom layout for your form has never been easier.
---
2. Layout updates
The new version also includes two new default layouts compatible with UiKit 3.0.0 and Bootstrap 4. Read more in our Form layout article.
---
3. Functionality improvements
We are always listening to our customers feedback and along with this update we also performed a major overhaul across the entire component. Lots of features have been improved to ensure a better experience when building up your forms. You can read the full list in our component changelog.
---