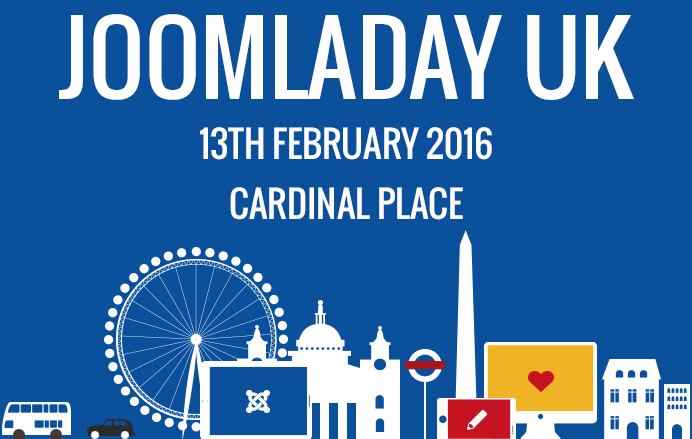 Joomla! Day UK is the second oldest Joomla! event and this year's it's going to be massive!
The established 2016 JoomlaDay Uk programme is a perfect one for beginners, developers and agencies alike. You will get a chance to interact with open-minded fellow joomlers, and participate in interesting learning sessions; a day of new knowledge and learning for all Joomla! insight levels.
When and where?
Joomla! Day UK will take place on the 13th of February, in London, at Cardinal Place (just a walk away from Buckingham Palace).
Sessions will be held in three rooms, and you can plan on which meeting to go to by reading the Joomla! Day UK 2016 Programme.
The speakers
It's your chance to get in touch with Joomla! savvy people, that have thought out, designed and developed some of Joomla!'s best features and world wide appreciated extensions. Some names that you will surely recognize are:
Brian Teeman - Joomla! Co-founder
Chris Davenport, George Wilson and Marco Dings - part of the Joomla! Production Leadership Team (PLT).
Sander Potjer - on the Community Leadership Team (CLT)
We are giving away 2 tickets!
If you would like to participate in this event, all you have to do is enter your email address in the form below. Two email addresses will be randomly chosen and a notification that you have won a ticket to the event will be sent to your address.
Please submit the following form in order to participate in our Giveaway Campaign:
All Tickets include:
A full day of learning and sharing
Entry to all keynotes and sessions
Lunch, coffee, tea and refreshments throughout the day
Promotional items from sponsors
Great speakers, programme, venue - what could one want more!
Don't forget to share the news!