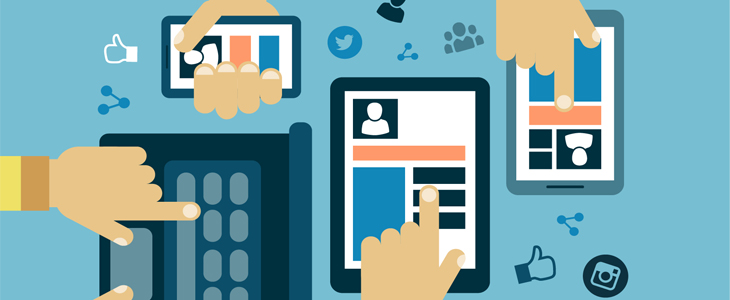 Here's why you need it…
Any way you want to call it - optimization for multi-screen use or design for mobile devices – it's very important because the use of mobile devices to surf the web and gather information or to do specific actions is growing rapidly.
As we present in this article: RSJoomla! 2014 Overview and 2015 Promise, statistics show that over 80% of internet users use a Smartphone. Users also own laptops, tablets, game consoles, smart TV's and smart watches, and they access your website through all of these tools.
As if that's not enough... SEO kicks in!
On April 21 of this year Google released a new website ranking algorithm that affects search engine optimization and gives a boost to mobile-friendly sites. Search Engine Land was even calling it mobilegeddon because it meant that if your website was not mobile-friendly, your mobile traffic would decrease. Fortunately, if you make your website mobile-friendly now, it will be reprocessed and increase in ranking.
To find out more on the subject, you can read 9 Things You Need to Know About Google's Mobile-Friendly Update from Moz.
When making the decision on how to optimize your website, you have to consider the fact that every option has pros and cons, so when you choose a design plan, choose according to your website needs and budget, and focus on ROI.
Think about it…
When I say website needs, I mean think about how you can stay relevant for your customers, think about how they surf your website to ensure that they get a pleasant user experience (UX) every time and you get positive feedback and increased conversion rate.
To stay relevant, your choices are:
Complete Responsive Web Design (RWD)
Mobile Version or m.site
Tip: For those of you that have a mobile website and a main website, uniting these two into one, and making the result responsive, will bring you much more concentrated content and strengthen your SEO.
Adaptive Web Design (AWD)
Native App
One more thing, don't forget to track your performance...
Optimization for mobile devices check tools
What better tools to check if your site is mobile-friendly or not than the ones from Google; you can examine individual pages with the Mobile-Friendly Test or check the status of your entire site through the Mobile Usability report in Webmaster Tools.
What do you think?

Which option are you leaning for? And why? We'd love to know your thoughts on this important topic.