RSFiles! v1.15.0 offers a new module, integration with Joomla! updater, improved briefcase functionality, control over the frontend layout and some other fixes that you can find out in this blogpost.

RSFiles! brings fast, safe and secure sharing of files between users over the internet or internal network. Regardless of where users are or what time it is, they can easily access the files remotely. This type of online file management is installed easily and your web based file server will be ready for file sharing instantly.
What's new?
Joomla! Updater Integration
Moderate Uploads
Charts for Downloads and Hits
No CAPTCHA reCAPTCHA support
Add to bookmarks from the mail list
The new version of RSFiles! comes with a brand new module (The Popular Files module), simplifies the tedious job of updating the component with the addition of the Joomla! updates integration and provides control over the uploaded files (uploads moderation, stop spam with Google's new reCAPTCHA), with possibility of creating charts for file downloads and hits.
What's improved?
Briefcase functionality
File management
Frontend layout
All mootools scripts converted to jQuery
The overall functionality of RSFiles! has been improved. You will be able to hide/show columns from the front-end listings, you can configure allowed files for briefcase folders and 2 new emails have been introduced (Moderation Email and Briefcase Upload).
What's fixed?
Fixed - Hits were not calculated correctly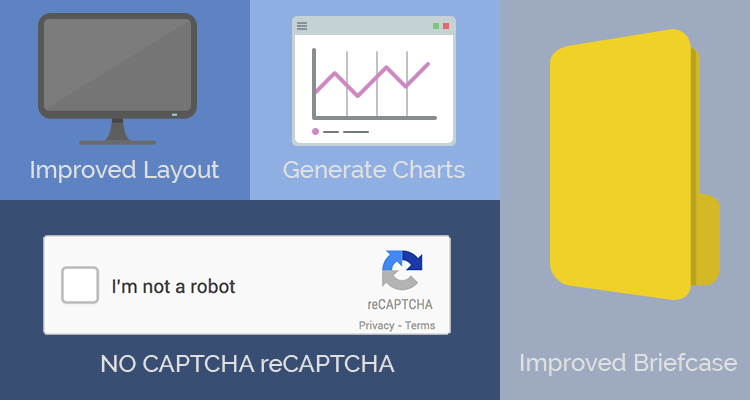 You can download RSFiles! v1.15.0 from the Downloads section. Access to the Downloads section of RSFiles! is granted to users that own an active subscription of the component. If you are in need of a subscription, you can purchase one from the product page.