A new version of RSComments! has been released! A new design for the Joomla! 3.x version, rich snippets and few other improvements have made their way in this release. Read on for more information!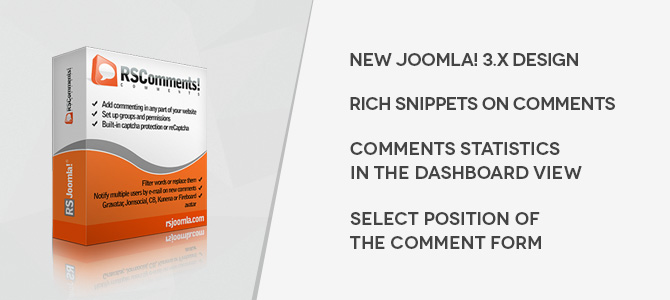 What's new
---
Comment statistics in the dashboard view
New option to display the comment form before or after the comment list
What's improved
---
What's fixed
---
MooTools scripts converted to jQuery
How to get it
---
Access to the latest version of RSComments! is granted to users that own an active subscription of the component, you can download it from the Downloads section. If you are in need of a subscription, you can purchase one from the product page.
If there's anything you think that should be implemented in future releases, be it a brand-new feature or an improvement for an existing one, don't hesitate to tell us about it in the Feedback section!