RSDirectory! v1.5.12 is here with a brand new commenting system. Read on to find out about more fixes and improvements brought to this extension.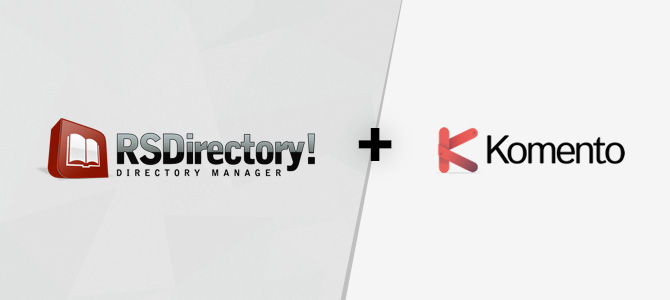 What's new
---
integration with Komento commenting system
The RSDirectory! v1.5.12 allows you to enable Komento as a commenting system on your entries. You can find more information on how to enable comments in the documentation article.
What's improved
---
Added a warning message when clicking on 'Start' in the 'Regenerate titles' area.
How to get it
---
Access to the latest version of RSDirectory! is granted to users that own an active subscription of the component, you can download it from the Downloads section. If you are in need of a subscription, you can purchase one from the product page.
What's fixed
---
Radius Search was not finding entries if they had multiple locations (Map Fields).
Calendar popup was appearing behind the 'Published' buttons.
For a complete list of changes, please consult the changelog.
Something new?
---
If there's anything you think that should be implemented in future releases, be it a brand-new feature or an improvement for an existing one, don't hesitate to tell us about it!