Why bother your customers with hard CAPTCHA challenges? It's much easier to provide a simple, yet elegant Checkbox to validate them.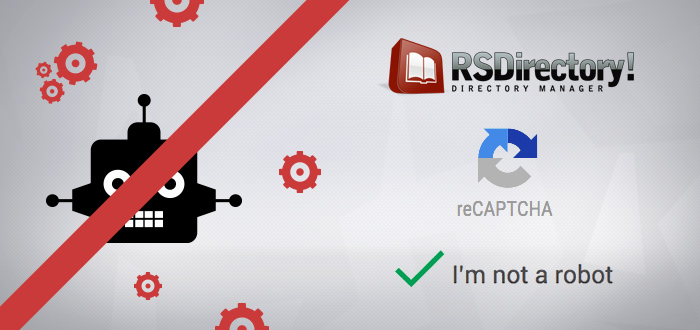 What is reCAPTCHA
---
reCAPTCHA is a free service to protect your website from spam and abuse. reCAPTCHA uses an advanced risk analysis engine and adaptive CAPTCHAs to keep automated software from engaging in abusive activities on your site. It does this while letting your valid users pass through with ease.

More information on how to use and configure the new reCAPTCHA can be found in the documentation article, or you can jump right in and get your keys from your Google Account.
How to get it
---
Access to the latest version of RSDirectory! is granted to users that own an active subscription of the component - you can download it from the Downloads section. If you are in need of a subscription, you can purchase one from the product page.
Something new?
---
If there's anything you think should be implemented in future releases, be it a brand-new feature or an improvement for an existing one, don't hesitate to tell us about it in the Feedback section!