reCAPTCHA 2 spam verification is now available for RSForm! Pro ! The dev-team took care of all the hassle, you simply have to insert your keys and the plugin does all the heavy lifting.
New research showed that today's Artificial Intelligence technology can solve even the most difficult variant of distorted text at high accuracy. Thus making it no longer a dependable test. The new API, although it looks simplified / user friendly, masks a high degree of sophistication behind a simple checkbox.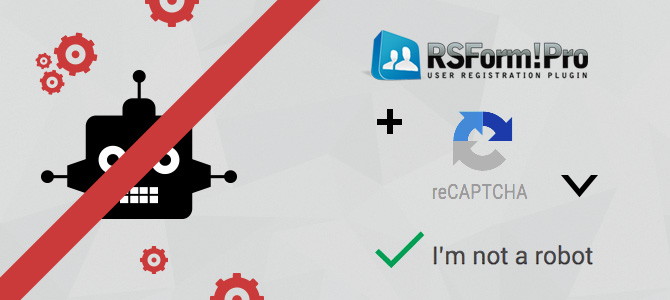 What is reCAPTCHA?
---
reCAPTCHA is a free service to protect your website from spam and abuse. reCAPTCHA uses an advanced risk analysis engine and adaptive CAPTCHAs to keep automated software from engaging in abusive activities on your site. It does this while letting your valid users pass through with ease.

Easy for people, hard for bots
---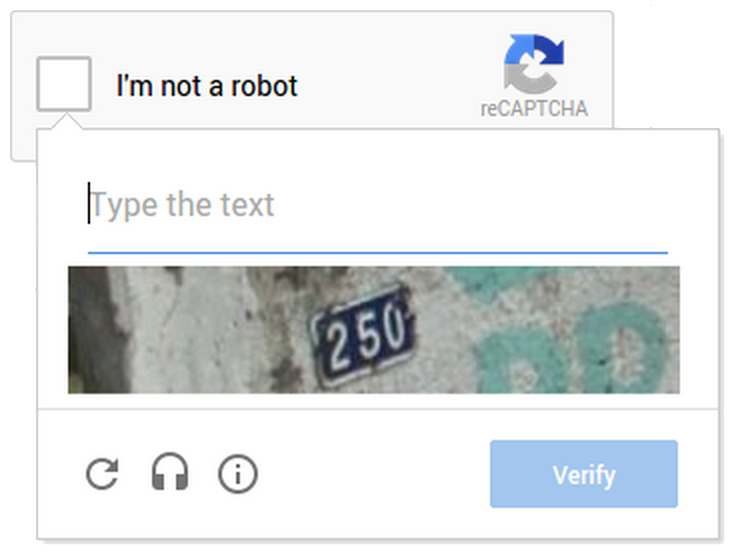 Using this new version of the reCAPTCHA plugin, a significant number of users will be able to securely and easily verify they're human without actually having to solve a CAPTCHA. Instead, with just a single click, they'll confirm they are not spam-bots.
In some cases, when the risk analysis engine can't determine whether the submitter is a human or a spam-bot, a fall-back method of prompting a CAPTCHA is presented.
Mobile friendly reCAPTCHA
---
Times have changed and users are now visiting the Internet almost exclusively on small, mobile devices. For this reason, the new API uses a different kind of CAPTCHA for mobile devices. As you can see in the following image, users are prompted with a match image challenge which is more suited for touch-screen environments. It's much easier to tap photos than to type a line of distorted text on your phone.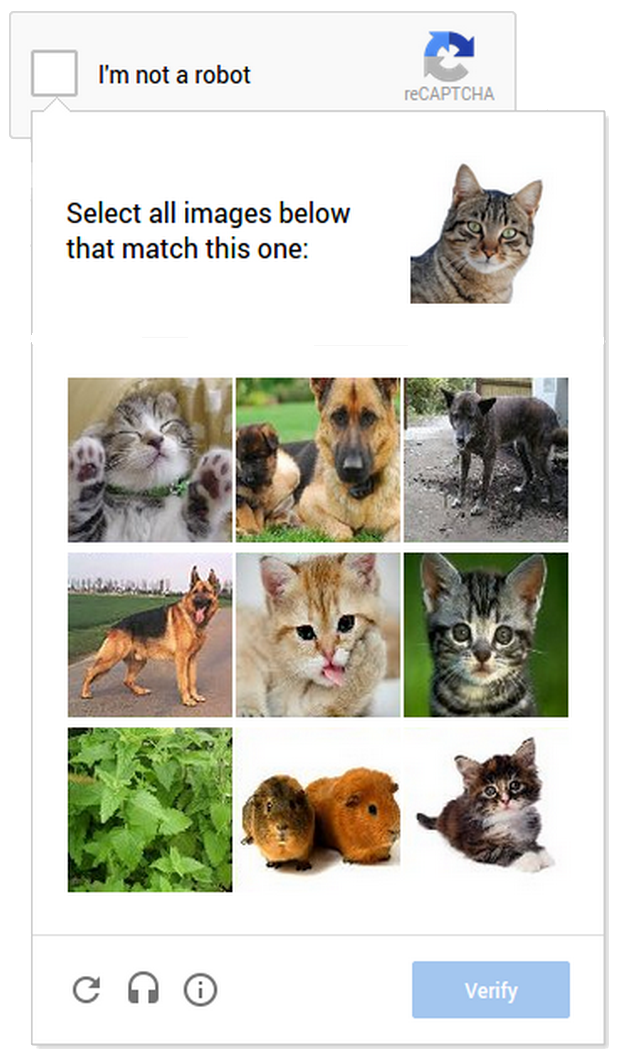 How do I get it?
---
The plugin is included in the RSForm! Pro subscription and if your license is active, it can be downloaded from the download section of the component. However, if your license is expired, you can opt to renew it with a 30% discount (the discount is applied automatically to renewals).
A complete guide on how to install and use the plugin can be found in our reCAPTCHA v2 plugin documentation.
Got any good ideas?
---
As you might already know, user feedback is, as always our guideline on providing new features for our components. If there's anything you think that should be implemented in future releases, be it a brand-new feature or an improvement for an existing one, don't hesitate to tell us about it!