This year, we have prepared something special for you: the Black Friday (28th of November) will continue with the Black Weekend (29th-30th of November). *Three days with 40% Discount on all extensions and templates.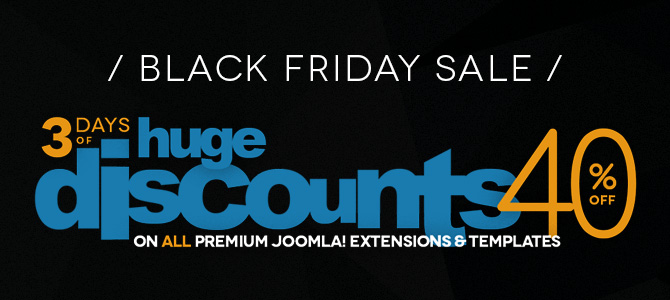 Since November 2013 we have developed a couple of free modules (RSSocial! and RSShowcase!), a directory and ads manager - RSDirectory!, five new fully responsive templates - RSClario!, RSAria!, RSBaron!, RSDinah! and RSLens! - and constant updates for the rest of the components.
Check out our extensions and templates portfolio and see which one is best suitable for you. The Black Friday and Black Weekend only happen once a year!
*This promotion is only available for NEW PURCHASES, not for renewals.