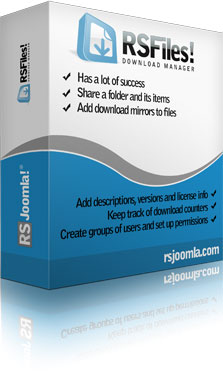 We released a new revision of RSFiles! which fixes a vulnerability in processing one of the variables.
We highly recommend updating the component to this revision as the SQL vulnerability can cause a security breach on your website.
Here are the necessary steps to update the component:
Log in on our website, head to Downloads >> My Downloads >> RSFiles! >> click on 'download component'.
Save the file to the desired location.
Open your Joomla! installation's Control Panel, head to Extensions >> Extension Manager, browse for the file and click on Upload & Install.
More on updating the component here.