Along with the added, Joomla! 3.x compatibility, RSFirewall! undergone a lot of core changes and an overall improved functionality and performance.
Joomla! 3.x Compatibility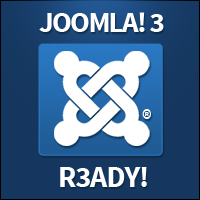 RSFirewall! is now compatible with Joomla! 3.x. The code has been rewritten from scratch to match the new Joomla! 3.x MVC and we have took the time to improve the scripts to use less resources.
The administration has a brand new look and feel, using responsive framework with a more friendly user interface it can improve your workflow.
Note: The revision is compatible only with Joomla! 2.5 and 3.x, it will not work on Joomla! 1.5. PHP 5.3 is required as well.
Major Improvements
For best performance the RSFirewall! core code was refactored. Using less resources, it now runs faster.
The System Check was completely rewritten, providing a smoother, less resource intensive experience.
The RSFirewall! Control Panel Module has been redesigned. Now showing the computed grade, RSFirewall! & Joomla! current version.
Also displaying the last messages from the System Log within reach for a better security management.
New Features
The System Overview now includes a graphical visual representation of the latest attacks.
The graph displays colored lines for low(green), medium(orange),high(red) and critical(black) threats.
The Lockdown has now been split into three separate options thus providing more control:
The ability to protect super-users from any changes that can happen to them.
Disallow further installing of any kind by disabling the Joomla! installer.
Disabling the creation of new Administrators by deleting the accounts as soon as they are created.
Note:The lockdown settings are now found in the Firewall Configuration >> Active Scanner tab!
Another new feature of RSFirewall! is the Exceptions tab. By default, the firewall blocks all network traffic coming in to the network it is protecting.
RSFirewall! exceptions are tightly regulated to protect the Joomla! CMS. Every exception is a potential security vulnerability so we limit them to only those that are absolutely needed.