RSEvents! revision 24 comes with new improvements and several fixes.
1. Guest and host menu as placeholders in themes
If the previous RSEvents! release brought the option to publish the Host and the Guest Menu in a module position, revision 24 comes with the ability to embed them in the event themes, using specific placeholders.

Read more about the Guest Menu
Read more about the Host Menu
2. Enable/disable jQuery.noConflict();
The "Settings" tab has a new function, jQuery.noConflict(), which can be disabled whenever the frontend modal window is not working properly.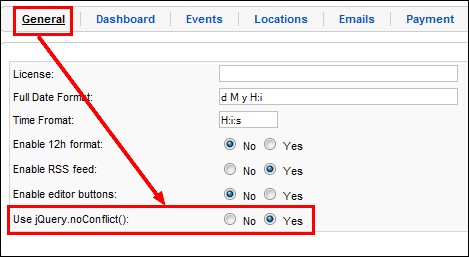 3. RSEvents! rev. 23 fixes
We've also fixed several issues from the previous RSEvents! revision regarding the guest registration, the payment plugins parameters and the calendar module tooltips.
How to update to RSEvents! revision 24?
Read the changelog