Ep. 72: How to generate HTML sitemaps in Joomla! using RSSeo!
RSSeo! allows you to create 2 types of sitemaps: XML and HTML.
In this episode, we will show you how can you create HTML sitemaps using RSSeo!.
The HTML sitemaps can act as a navigation aid by providing an overview of a site's content.
Step 1:
To generate HTML sitemaps, head to Components >> RSSeo! >> Sitemap (HTML sitemap area).
Step 2:
Once you have selected the menus that you wish to include in the HTML sitemap (or even excluded certain menu items from the sitemap), you can press the "Generate" button.
Step 3:
The sitemap can be accessed via a menu item, specific to RSSeo!
Comments
Related Videos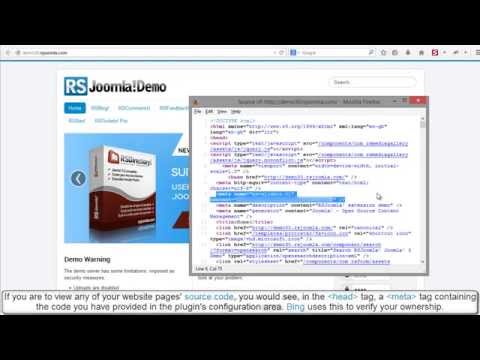 Ep.19 - How to verify Joomla! site ownership for Bing with...
Bing requests verifying the site ownership when submitting a sitemap to the Webmaster Account. RSSeo! allows you to verify the site ownership, directly from the backend Joomla! administrator panel for major search engines . In this episode we will...
read more