Ep. 12 - How to set up the Logging Utility
The RSFirewall! "System Logs" displays a list of activity logs that allows the administrator to keep track of the site security issues.
Each logged information has a brief description of the problem and a link to a detailed explanation.
Each time an event occures (e.g. someone has modified important Joomla! files), RSFirewall! instantly notifies the administrator.
The System Logs tool enables the owner to add various filters: alert level, date, IP, userID, username and page. .
These email alerts include information like: website,date of event, username, user IP, modified file, URL, the alert level.
---
---
Related Videos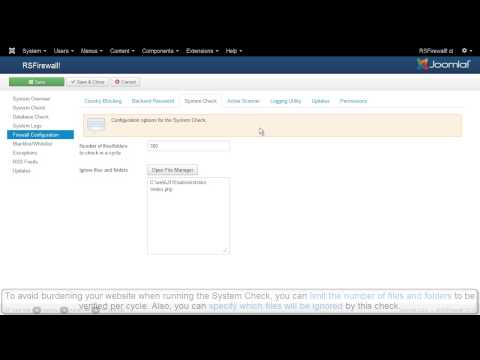 Ep. 46 - RSFirewall! - Joomla! security service -...
RSFirewall! actively protects your Joomla! website from intrusions and hacker attacks. 1. The CPanel Module: The Cpanel Module offers a summary of your website security status: website grade, the RSFirewall! and System...
read more