Ep.10 - How to add a Joomla! additional back-end password with RSFirewall!
The Joomla! additional back-end password allows you to prevent brute-force password attempts.
This can be easily configured with RSFirewall!
Step 1:
Once you have installed RSFirewall!, head to Components >> RSFirewall! >> Firewall Configuration. In the "Configuration" area, enable the additional back-end password feature.
Step 2:
Type the additional password (minimum 6 characters).
The additional back-end password is automatically activated.
---
---
Related Videos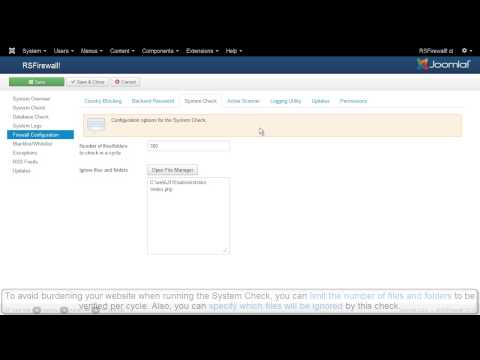 Ep. 46 - RSFirewall! - Joomla! security service -...
RSFirewall! actively protects your Joomla! website from intrusions and hacker attacks. 1. The CPanel Module: The Cpanel Module offers a summary of your website security status: website grade, the RSFirewall! and System...
read more