Only a week has passed since we've launched RSBlog! and the feedback received from you is really exciting.
Therefore, we've launched the second RSBlog! revision with hot new features: 3 plugins to import Joomla!, K2 and MyBlog articles to RSBlog!, Recent Posts Module, a new subscribing option for readers and many more.
1.Import articles from Joomla! content , K2 articles and MyBlog posts
We've released 3 new plugins to make the transition to RSBlog! a breeze: you can now easily import Joomla! content (including comments), K2 and MyBlog articles to RSBlog!
Just access your www.rsjoomla.com account, download the plugins from Resources>> Customer Downloads and install them using the default Joomla! installer. You can start the articles import in the "Import" tab, after enabling the plugins from the "Plugin Manager".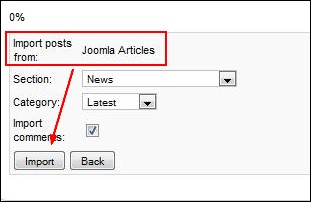 Read more about the import plugins
2. Recent Posts Module
This module allows you to display in frontend the latest published blog posts.
It's really simple to use: after downloading the module from "Customer downloads" , install it using the default Joomla! installer.
In the "Module Manager", enable the "RSBlog! Recent Posts" and choose the module position in frontend.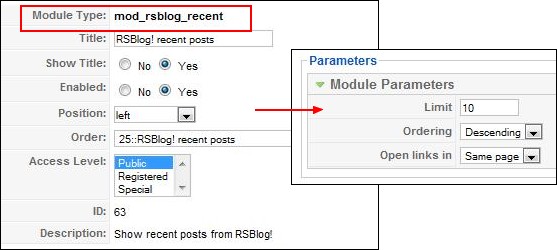 Read more about the Recent Posts Module
3. Ability to transform tags into categories
Want to convert a certain tag into a category? Nothing easier: just save the category as a tag in the "Tags" tab and your blog will have a new category.

4. Subscribe to blog
Starting with revision 2, readers have a new subscribing option to stay connected with the latest site news (besides the RSS feed): users are able to subscribe by email to blog posts using the subscription icon available in the frontend.
5. Joom!Fish content elements included
The Joom!Fish content elements are automatically added by the new revision of RSBlog!
6. Show or hide the Blog header
A new option has been included in the "Configuration" tab in the RSBlog! second revision: administrators can now show or hide the blog header in frontend.

For each RSBlog! membership, you'll get RSComments! free!