The Joomla! security team has announced today the immediate availability of Joomla 1.5.22. With this new security release, we've also launched a new RSFirewall! revision, that includes hash files for Joomla! 1.5.22.
We recommend to perform a new System Check and update both Joomla! and RSFirewall! to the latest versions.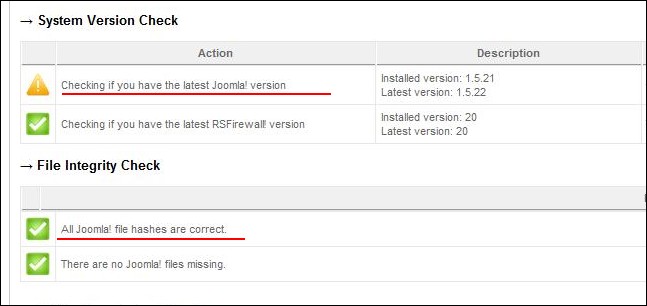 How to update Joomla! to the latest version?
How to update RSFirewall! to a newer revision?