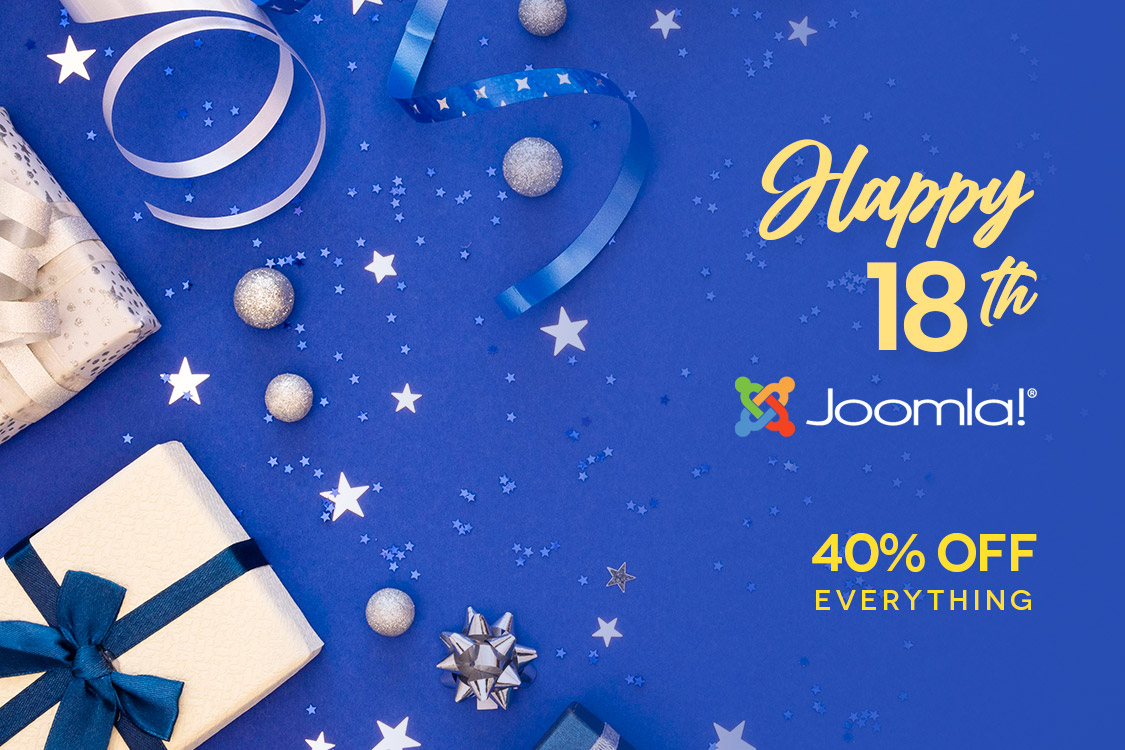 In celebration of Joomla!'s 18th anniversary, we're sharing a special gift. Happy 18 Years of Joomla!
Either you choose a Single Site Subscription, a Multi-Site one, a Template Club license or you just want to Renew an existing subscription you will get:
40% DISCOUNT on everything
---
This promotion is available on August 17th 2023 - 10:00 UTC+3 - August 18th 2023 - 16:00 UTC+3.
---
The discount will be applied automatically to your purchase and no coupon code is required.
A big Thank You for Joomla!'s creators - here's to the next year!