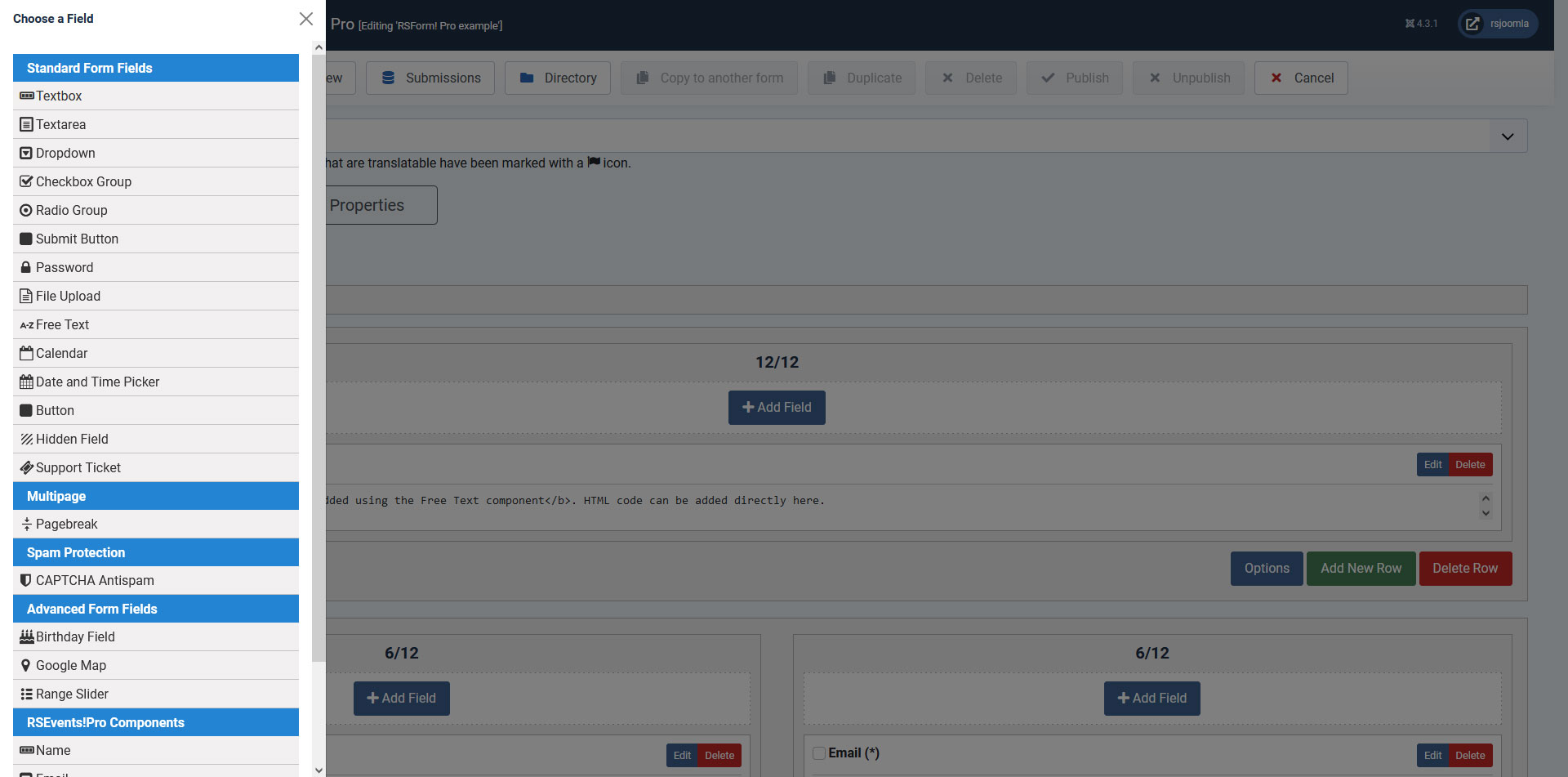 The latest RSForm!Pro revision includes an improved user interface when it comes to adding a field in your form within a particular row or column.
How to add a field
Now we have 3 options, precisely:
1. The general Add Field button, which when used, a new modal will be revealed, allowing you to select your desired field. If this is used, the new field will be added at the bottom of the form.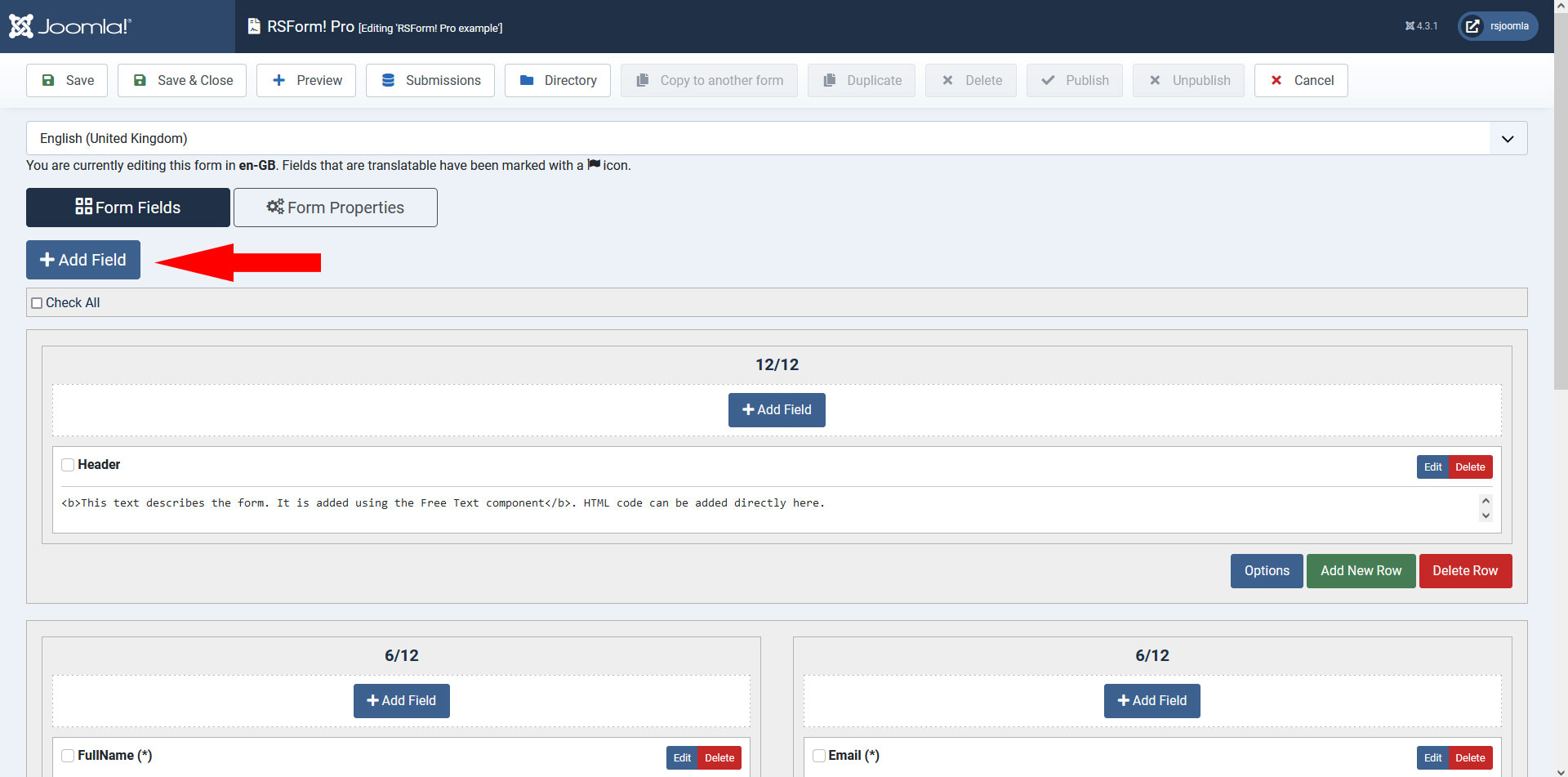 ---
2. The Row Add Field button. If you have a simple row with just one column, by clicking on the Add Field button, your field will be placed in this particular row.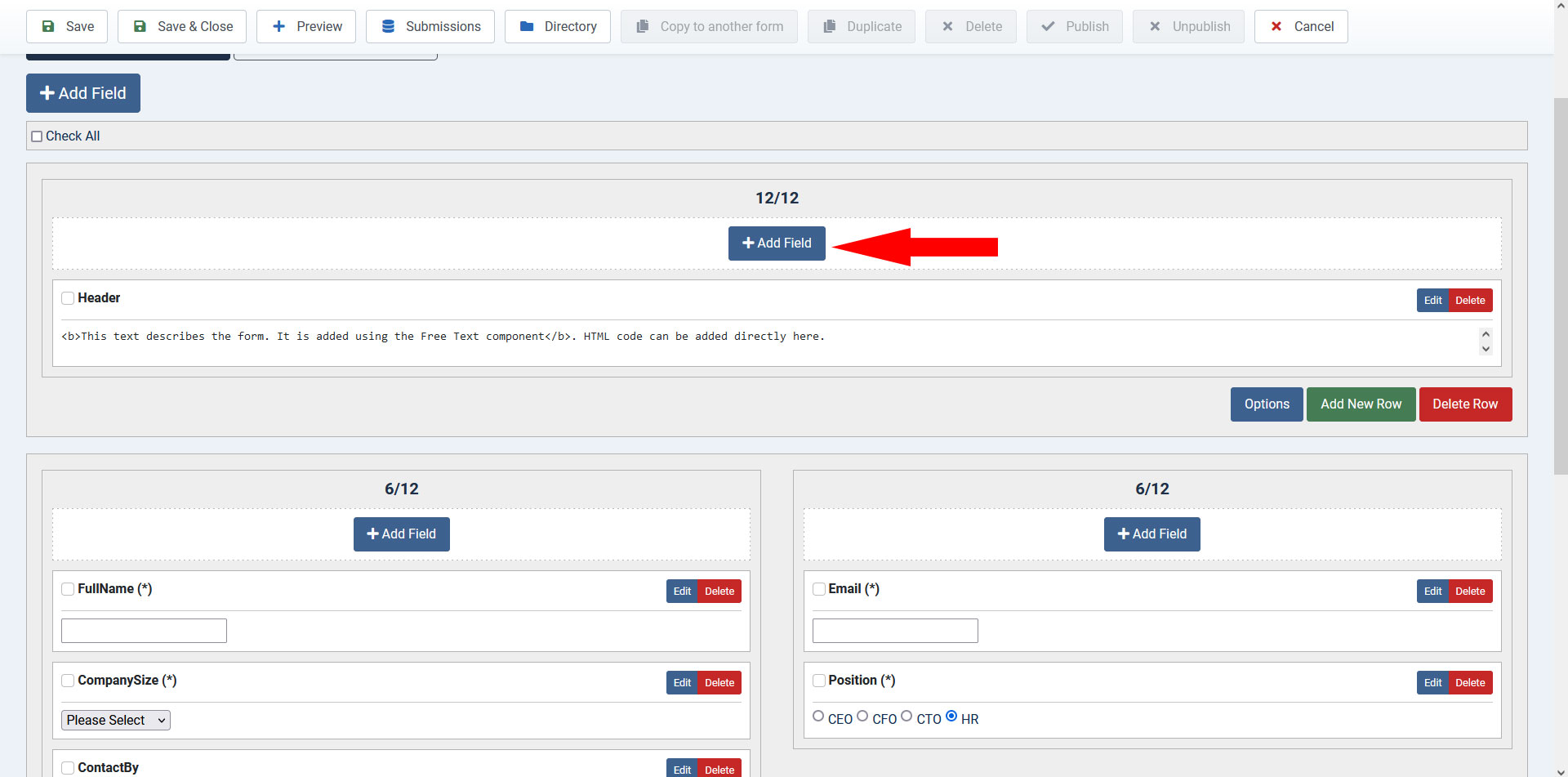 ---
3. The Column Add Field button. If you're dividing your form rows in 2, 3 or 4 columns, each of these columns will have its own Add Field button which can be used to directly add new fields in the desired column.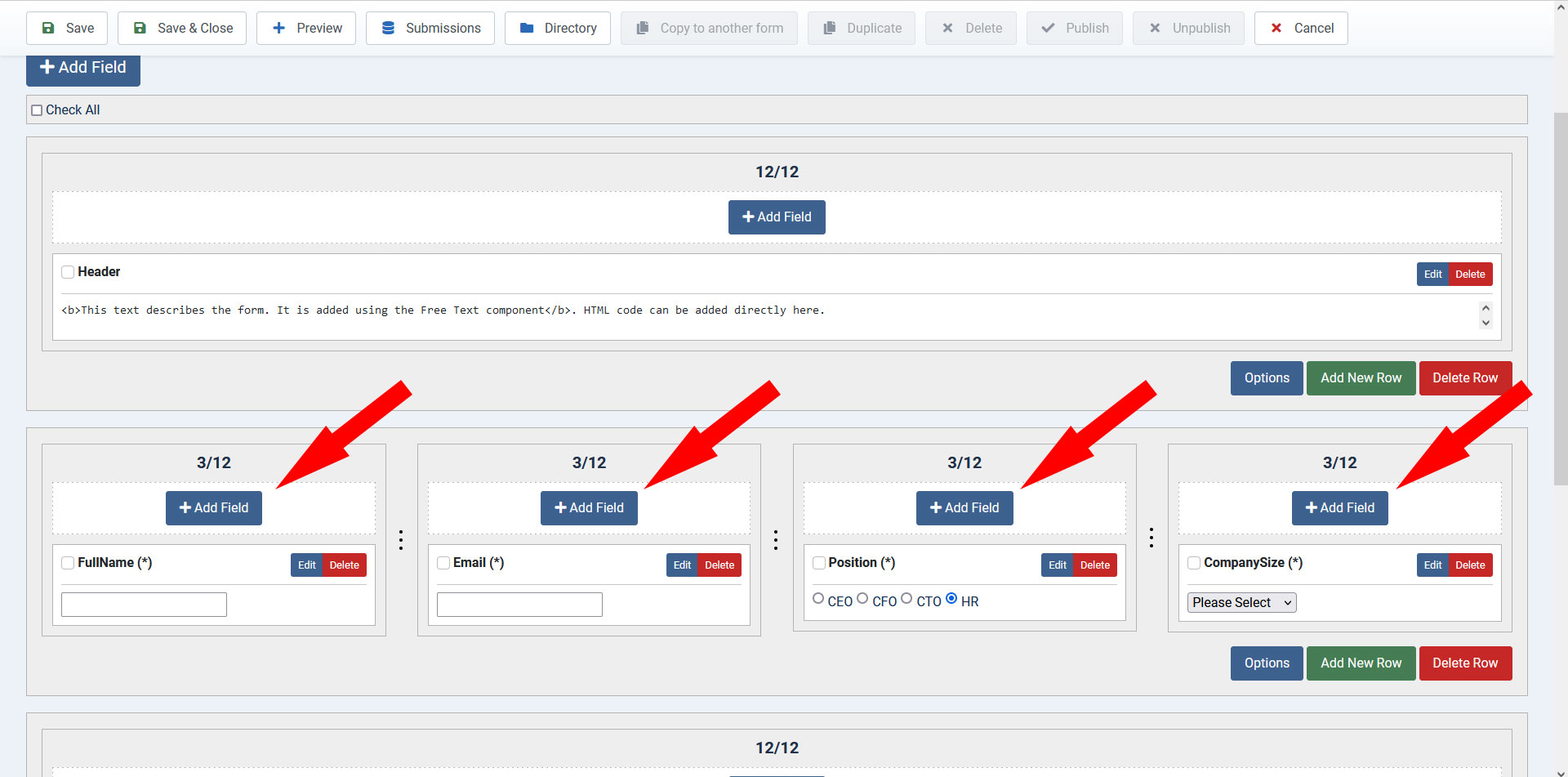 ---
As the form fields are no longer listed on the left side of the page, handling large form is now easier due to the wide area reserved for the layout itself.
---
If you have any questions regarding this update or if you require assistance with your form please use the following button to submit a ticket to our team.
Submit a ticket