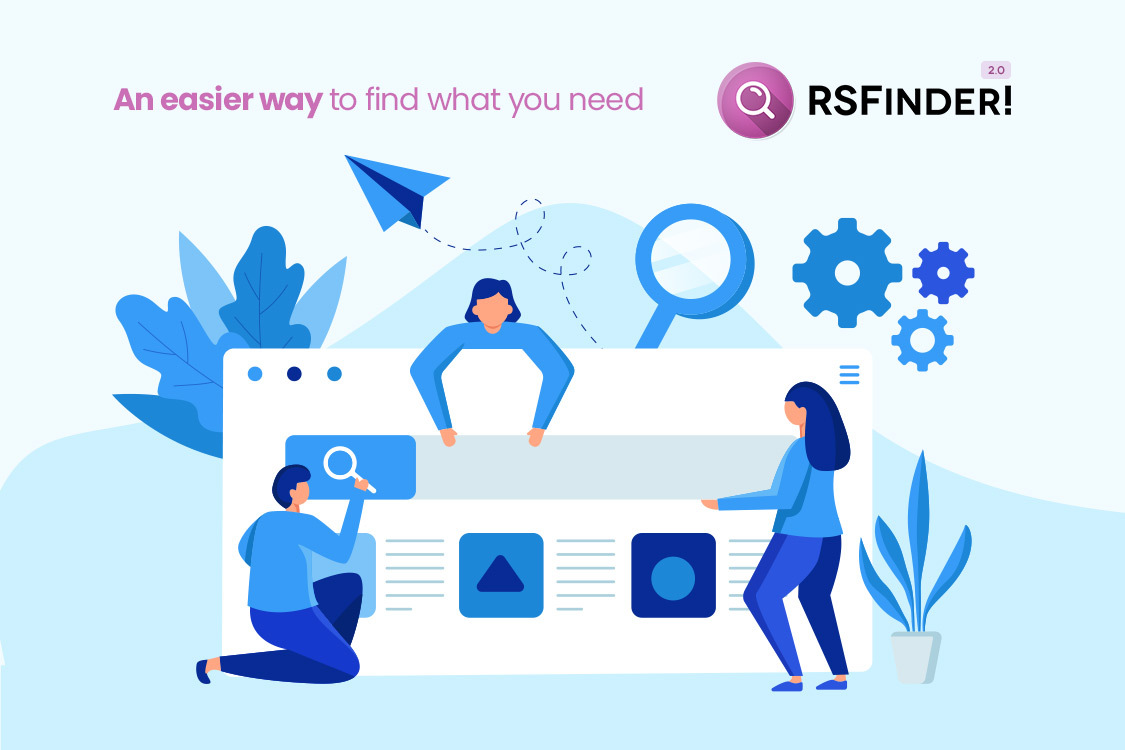 Meet our powerful administrator search tool. RSFinder! provides you an easy and simple way to search anything in Joomla!'s admin panel from one single search field.
---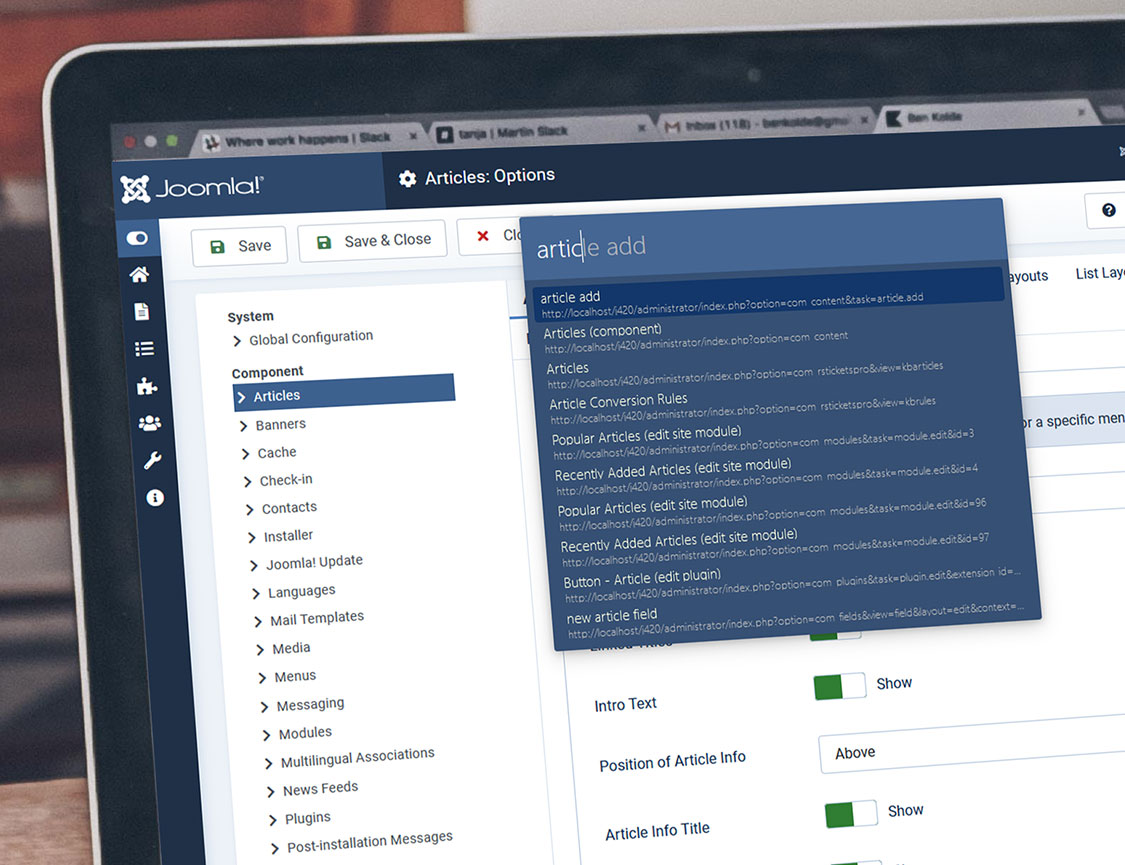 No more wasting time by navigating to each of your website sections, with RSFinder! you can quickly access anything from articles, to menu items, modules or even Joomla! components by using your keyboard. Once the shortcut is entered, a search bar will pop up on the screen.
---
Either use the core expressions to search through your website, or easily create your own, RSFinder! guarantees that you will be able to access anything in your Joomla Administration panel in less than 3 seconds.