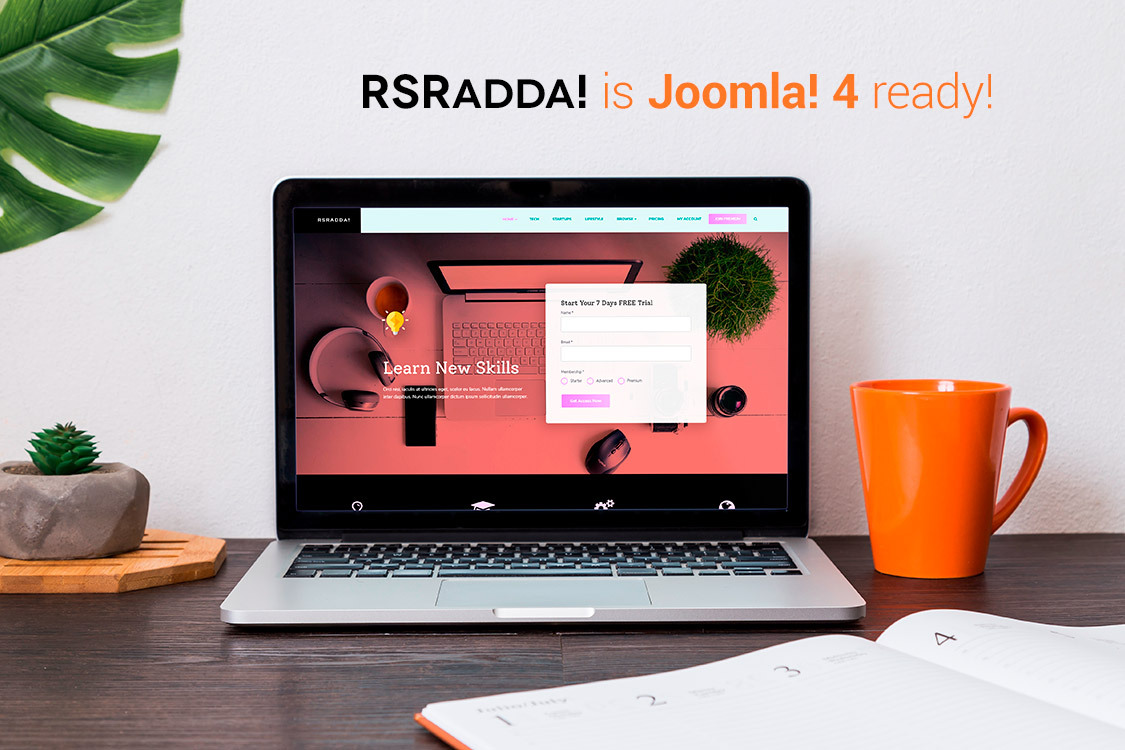 RSRadda! for Joomla! 4 is here!
We are very pleased to announce that RSRadda! now has a Joomla! 4 compatible version.
If you are not acquainted with our templates, RSRadda! is a membership template for any school, university, online course and education business or news which lets you protect your posts and pages so only active subscribers can view your content.
This is possible due to the seamless integration with RSMembership!, which handles the site subscriptions.
How to download it?
The Joomla! 4 compatible version will have a different installation package than the Joomla! 3.x version.
If your account already holds a RSRadda! subscription, or you purchase a new license, you will receive both versions and be able to download their installation packages from the "Downloads" section of your account.
All our templates that have a Joomla! 4 compatible version will offer an 'Explore Files' area where you can choose which version you need on your website, either for Joomla! 3 or for Joomla! 4, as illustrated below.

---
How to upgrade a Joomla! 3 website to Joomla! 4?
Upgrading a website on which you have RSRadda! installed from Joomla! 3 to Joomla! 4 can be done through the following steps:
perform a full backup of your website
perform the update to Joomla! 4
install the RSRadda! template version for Joomla! 4
RSRadda! is built with our RSPageBuilder!, you will need to make sure that after updating to Joomla! 4, all your RSPageBuilder! pages are set to Bootstrap 5, which is Joomla! 4 default framework
---
If you're encountering issues with updating / upgrading your websites,
don't hesitate to contact us here.
---