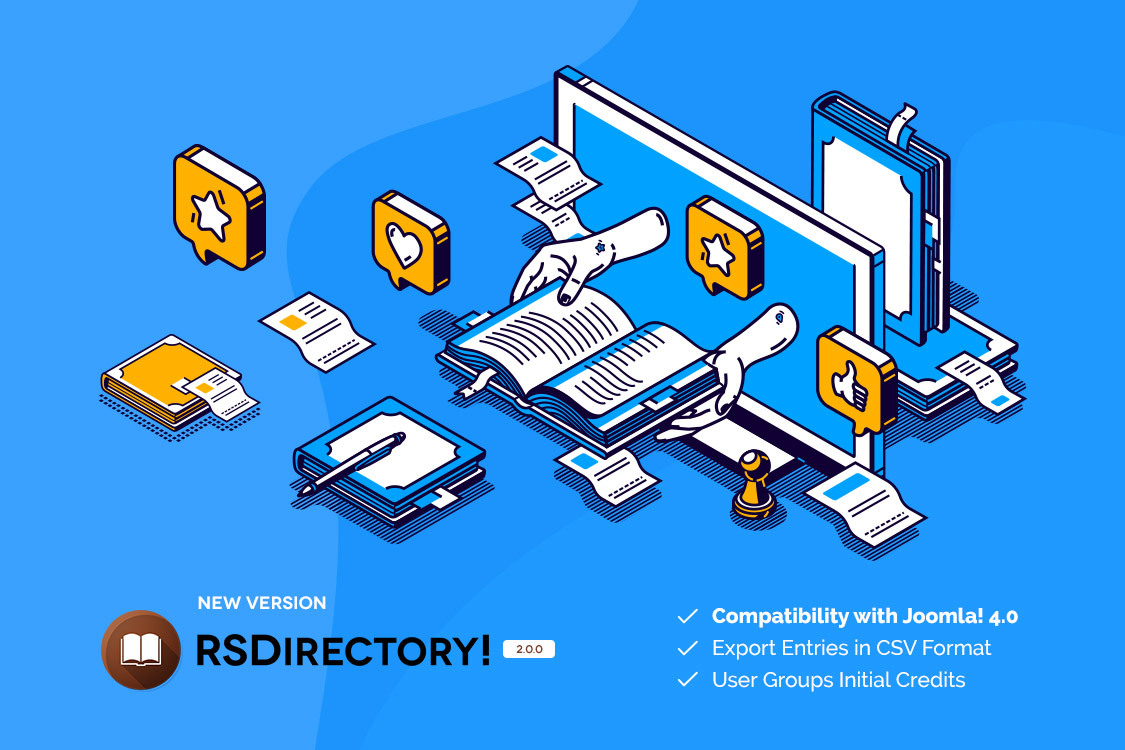 We are happy to announce that RSDirectory - our Directory & Ads Management extension joined our list of Joomla! 4 compatible components!
Joomla! 4 Compatibility
As the stable Joomla! 4 version is now available for download, we are continuing the compatibility streak and updated our RSDirectory! component in order to support this new version of Joomla!.
Note: Before updating your website to Joomla! 4, please make sure that all the templates and extensions that you are using on your website are compatible with Joomla! 4. You can contact your template's/extension's developers in order to provide you the latest compatible version of their product.
Export entries in CSV format
The new version of RSDirectory! allows you to export your entries in CSV format.
In order to achieve this, you will have to go to Entries section and filter your entries by the form. Afterwards you will notice an "Export" button at the top. This will generate a CSV file with all the entries submitted using the selected form.
User groups Initial Credits
You can now control and set initial credits per Joomla! User Groups. Useful if you want new users of a certain group to inherit a certain amount of credits by default after they register in your website.
Note: After updating the component, you will have to make sure that you are using the latest version of all component's plugins and modules. Otherwise you can download them from our website and install them over the current versions(this acts as an update).
---