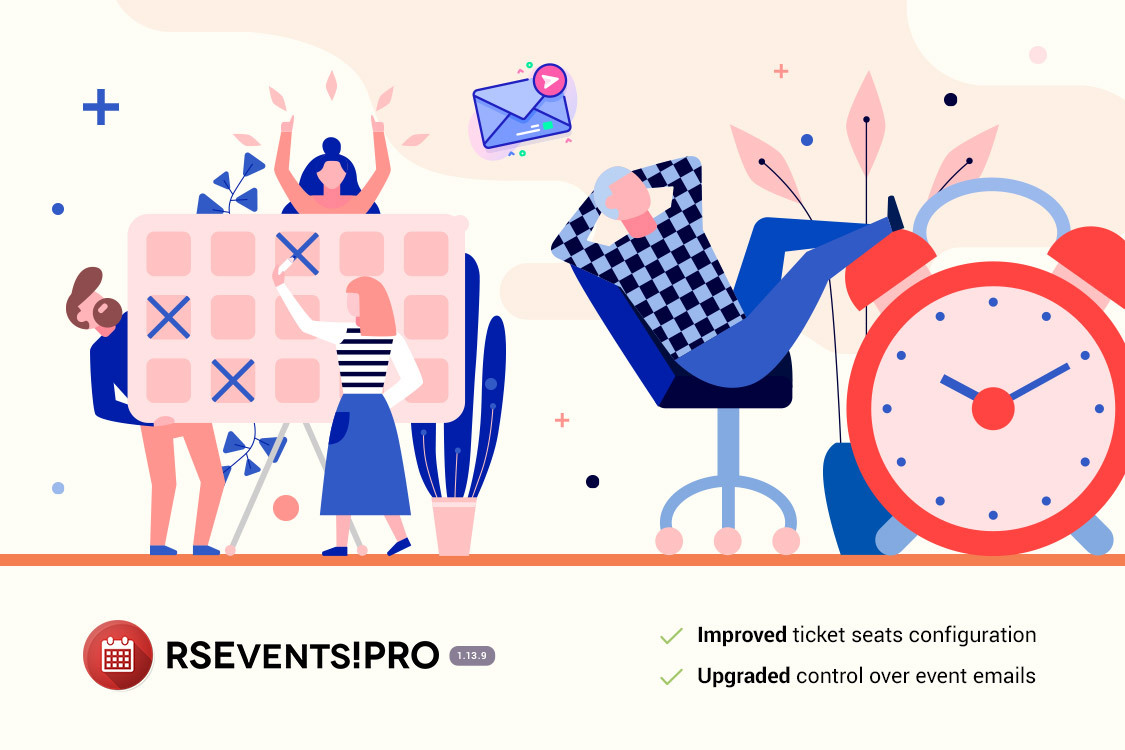 We are happy to announce a new version for our event manager: RSEvents!Pro v 1.13.9.
Improved ticket seats configuration
The new version of RSEvents!Pro has been enriched with new options regarding ticket seats configuration, such as:
First seat number - this option allows you to set the number of the first seat for each of your configured tickets blocks. For example, if you have 50 seats for your event and you want to split them into two tickets, then this option will allow you to set the first ticket seats from 1 to 20 and the second one from 21 to 50.
Number of disabled seats between seats - this will allow you to set the number of disabled seats, between your seats, in order to keep the recommended distance between event participants.
Disable from available seats - when this option is disabled, new seats that are disabled will be added between your current seats plan.

Upgraded control over event emails
Starting with this version, RSEvents!Pro will offer a better control over the event emails. From the "Event Registration" section of the event configuration page, you can easily disable emails such as: Registration email, Activation email, Denied email or Refund email.

---