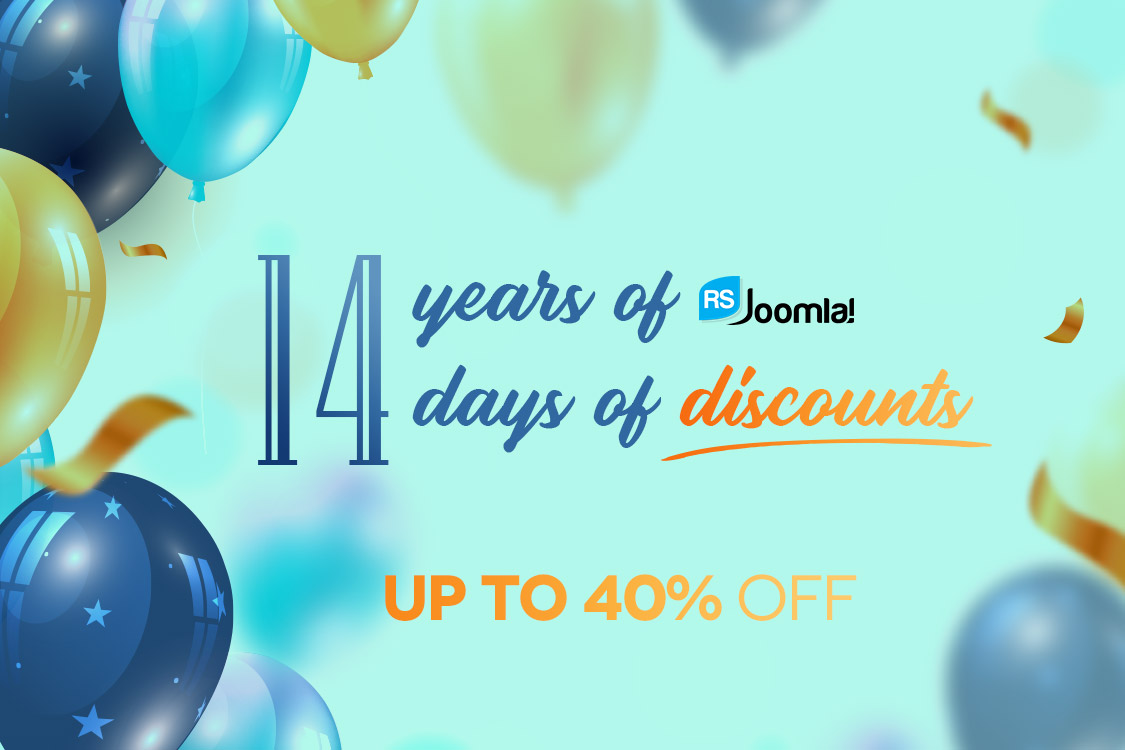 Another year has passed, as difficult as it was, it is now time to celebrate this day together. Join us as we mark our 14th anniversary!
---
Since it is a very special day, big discounts are not missing from all our RSJoomla! products, either you choose a single site subscription, a multi-site one, a Template Club license or a renewal, you'll get up to 40% OFF:
25% OFF - Single Site Extensions and Templates
40% OFF - Multi Site Extensions, Template Club and Renewals
---
This promotion is available on May 28th 2021 - 10:00 UTC +3 - Jun 11th 2021 - 16:00 UTC +3.
The discount will be applied automatically to your purchase and no coupon code is required.
Thank you for being part of our company's success over the years!