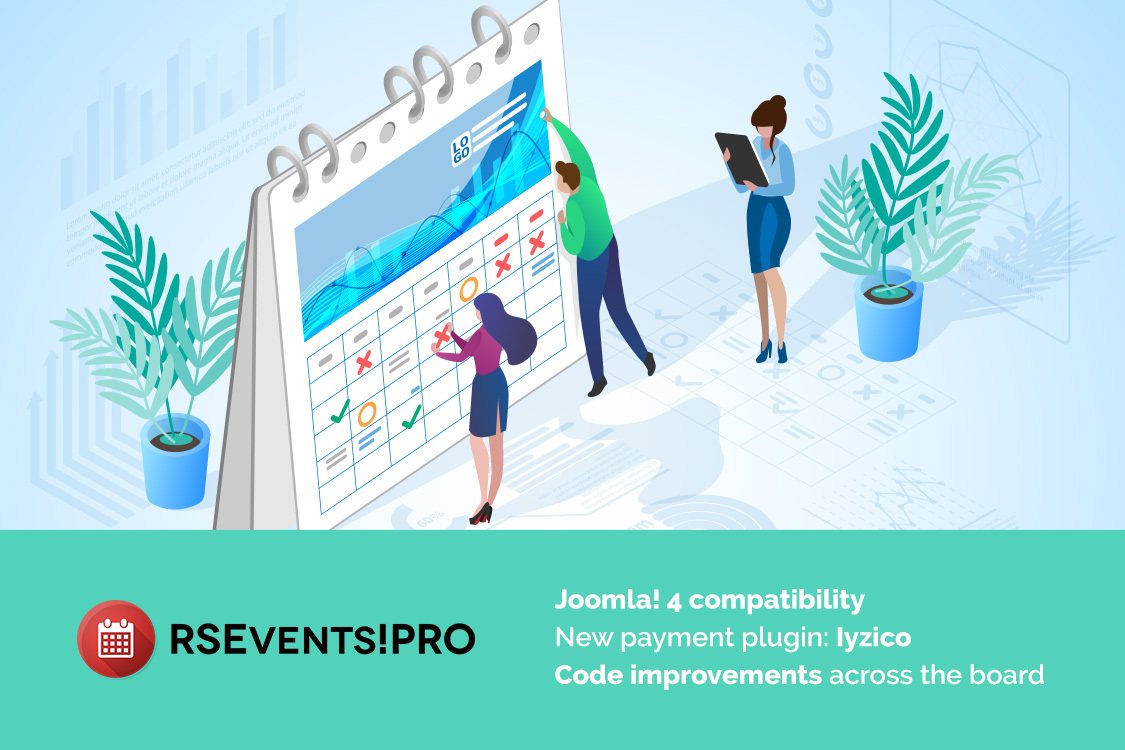 RSEvents!Pro, our event management component, has been improved and updated in order to support the new Joomla! 4 version.
Joomla! 4.0 Compatibility
Although there is no stable version released yet, we are continuing the new Joomla! 4 compatibility streak and updated our RSEvents!Pro component in order to support this new version of Joomla!.
We do not advise to update your live sites to Joomla! 4, the current compatibility is only meant for tests on your development servers.
New payment plugin Iyzico
Starting with this version, RSEvents!Pro has been enriched with a new payment method: Iyzico, which will allow the users to pay for their event subscriptions using Iyzico payment processor.
However, note that RSEvents!Pro Iyzico payment plugin is commercial and it needs to be purchased separately(if you already have a RSEvents!Pro subscription), or along with a RSEvents!Pro subscription(for new subscriptions).
Related events module
The new RSEvents!Pro Related Events module allows you to display events that are related to the event you are watching.
This module can be useful if you want to offer your users a better experience on your website and an easier navigation through your website's events.
The events can be configured to be displayed based on different criteria, such as event category, event location, tags, sponsors or speakers.
Improvements
Various miscellaneous adjustments we're done to RSEvents!Pro component, like tidying up the source code and updating certain areas for a more consistent display to benefit both Joomla! 3 and Joomla! 4.
Note: Please make sure that you are updating all the component plugins when installing the latest version of the component.
If you have a custom plugin for RSEvents!Pro, starting with version 1.13.3, please make sure to add the "on" prefix in front of your functions, for example: 'rsepro_showForm' should be changed to 'onrsepro_showForm'.