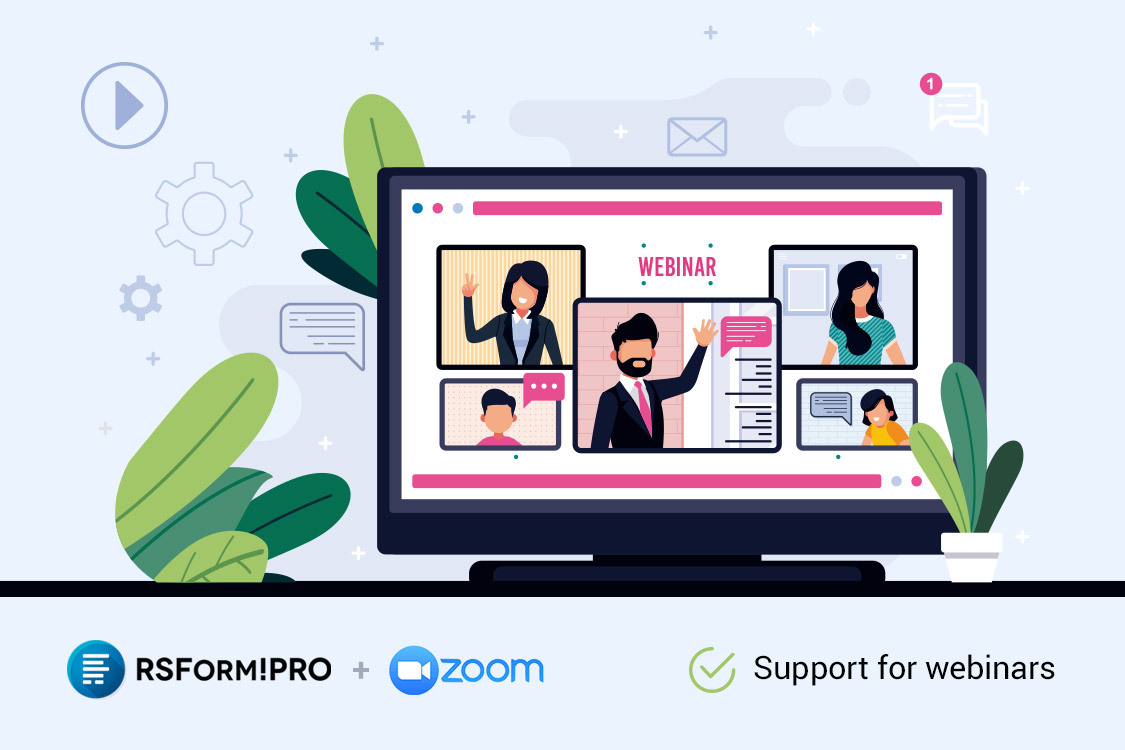 Not long ago we have released an integration plugin between RSForm!Pro and Zoom Meetings. Due to the success of this plugin and our customer's feedback, we decided to enhance this plugin with an integration with Zoom Webinars as well.
How does it work?
Basically, the plugin's configuration steps are the same as in the case of Zoom Meetings, the only difference is that now you will have to create a webinar instead of a meeting and set the plugin to retrieve the webinars using the "Type" option.
1. Setting up Zoom API Keys
The Zoom API Key and API Secret Key can be configured by heading to Components > RSForm!Pro > Configuration and accessing the Zoom tab.
2. Scheduling a Webinar in Zoom
Next, you will be able to schedule a webinar from your Zoom account. Note that the 'Registration' option needs to be required in order for the integration to work.
3. Configuring the integration
Access your form in the admin panel Components > RSForm!Pro > Manage Forms > your form > Form Properties > Zoom tab and enable the "Use Zoom" option
Select your user from the "Users" dropdown, select "Webinars" from "Type" option and choose the "Webinar" your submitting users will be added to.
If the all the steps have been taken properly, you should be able to see the registration fields where you should map the fields from your RSForm!Pro form.