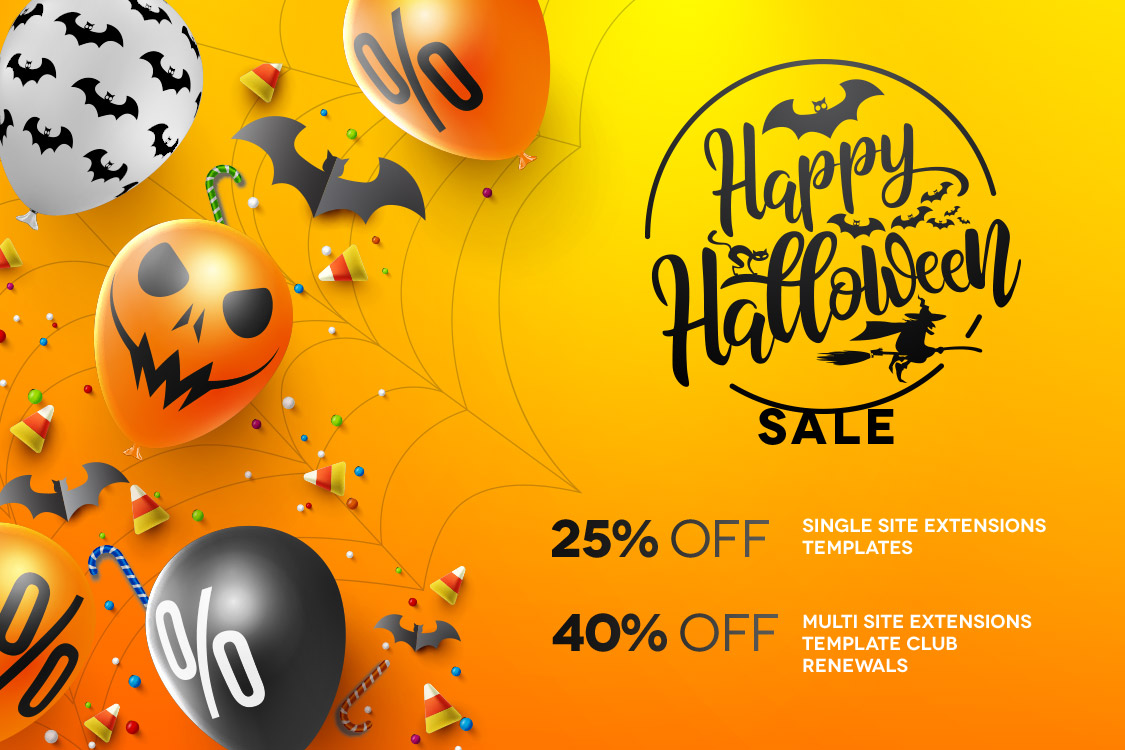 RSJoomla! team is witching you a Happy Halloween and as usual, we're not tricking you. We're just treating you! Not for just one night, but for a whole week!
Don't miss out this Halloween deals:
25% OFF on each Single Site and Template subscription
40% OFF on each Multi Site, Template Club subscriptions and Renewals
The Halloween Sale runs between 26th of October 2020 - 10:00 UTC +2 - 2nd of November 2020 - 16:00 UTC +2.
Note: The discount will be applied automatically to your purchase and no coupon code is required.
Joomla Templates
Joomla Extensions