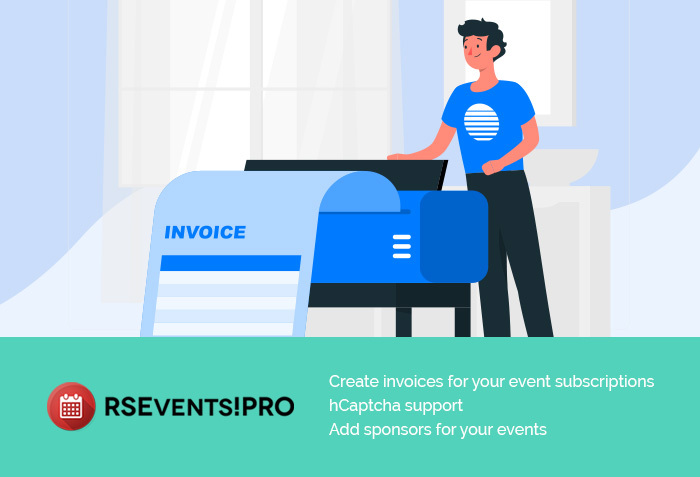 We are happy to announce that we have released a new and improved version of RSEvents!Pro, our Joomla! Event management component.
Here are some of the new features:
PDF Invoice
The latest version of RSEvents!Pro introduces a new invoicing feature, now for every event subscription, you can download an invoice in PDF format.
The invoice configuration can be done either globally(from Components > RSEvents!Pro > Settings > Invoice), or individually, from the event configuration page.
If you use the RSEvents!Pro Cart Plugin and subscribe to multiple events at once, the Global Invoice setup will be used. Otherwise, if you subscribe to a single event and you have a Custom Invoice set from the event's configuration area, then that one will be taken into consideration.
hCaptcha
Protect your websites with the latest captcha solution, that protects the user privacy, more precisely hCaptcha.
Similar to the second version of Google's antispam solution, reCaptcha v2, hCaptcha is an alternative solution which proves to be quite effective.
Sponsors
Show some gratitude by including event Sponsors as these help you finance your events so that you can create the best experience for your audience.
Similar to the existing Speakers functionality, Sponsors can be added to your event and shown on your event's details page.