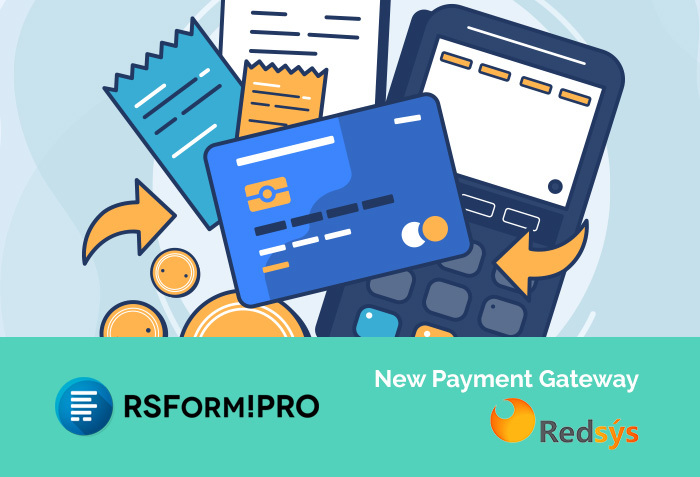 We continue to develop payment plugins and this time, we have improved the flexibility of the RSForm!Pro payment forms, with the Redsys payment gateway.
---
How to get the Redsys payment plugin
This plugin is commercial and it needs to be purchased separately, or along with a RSForm!Pro subscription.
If you already own a RSForm!Pro license and wish to purchase the plugin, then you will need to follow these simple steps:
login on our site with the account that holds the RSForm!Pro license
navigate to Customer Area > My Memberships
click the "buy extra plugins" button to access the plugins selection
select the Redsys plugin
submit the checkout form and complete the payment
After purchasing the plugin, you can download it by logging into our website, with the account used to make the purchase and heading to Downloads > Paid Downloads > RSForm!Pro > Modules and Plugins > Redsys Plugin.
---
How to use Redsys payment plugin
After configuring the Redsys parameters from Components > RSForm!Pro > Configuration > Redsys tab, the actual payment details will only be sent to the Redsys payment processor if the user selects Redsys from the "Choose Payment" field before submitting the form.
In order the Redsys payment method to be displayed within the Choose payment field, the Redsys payment field needs to be added in form. The payment method name is given by the value added in the label of this field.
---
Follow the link below for more information on how you can download, install and configure this integration: