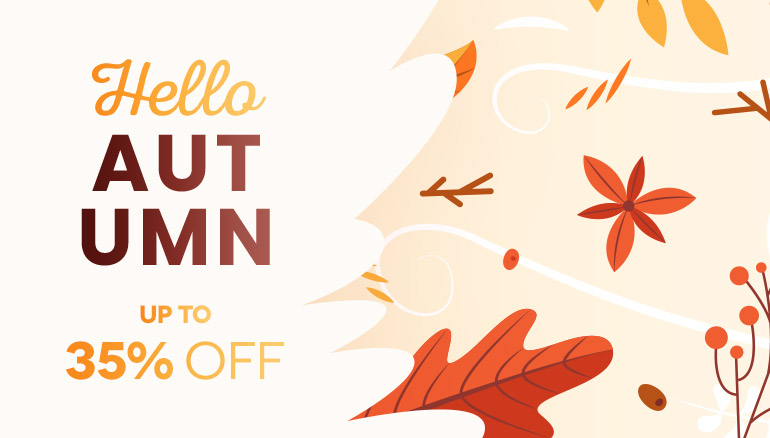 Are you ready for fall? We are! Take a peak at the special promotion we've prepared this autumn for all the RSJoomla! customers!
Take advantage of the fall's opportunities with these special RSJoomla! discounts:
25% OFF on each Single Site and Template subscription
35% OFF on each Multi Site and Template Club subscription
35% OFF on Renewals
The Autumn Sale runs between 30th of August - 10:00 UTC +3 - 13th of September - 16:00 UTC +3.
Note: The discount will be applied automatically to your purchase and no coupon code is required.
Joomla Templates
Joomla Extensions