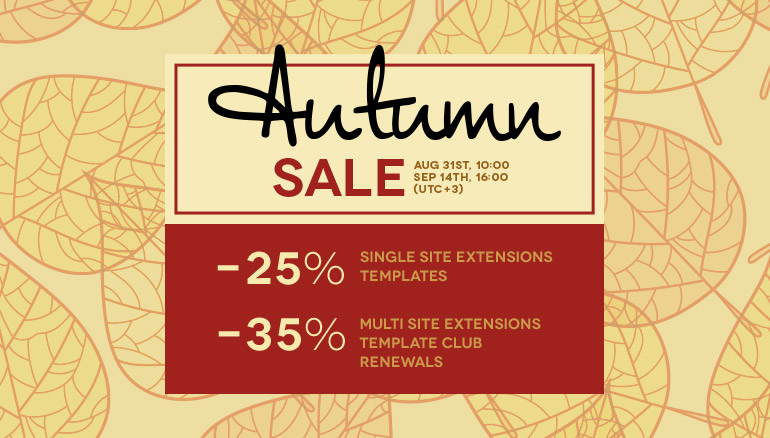 Although the summer is taking a step back, each season has its own charm. Autumn comes with crisp air, cool breeze, fallen leaves and of course, discounts!
Take advantage of the season's opportunities with these special RSJoomla! discounts:
25% OFF on each Single Site and Template subscription
35% OFF on each Multi Site and Template Club subscription
35% OFF on Renewals
The Autumn Sale runs between 31st of August - 10:00 UTC +3 - 14th of September - 16:00 UTC +3.
Note: The discount will be applied automatically to your purchase and no coupon code is required.
Joomla Templates
Joomla Extensions