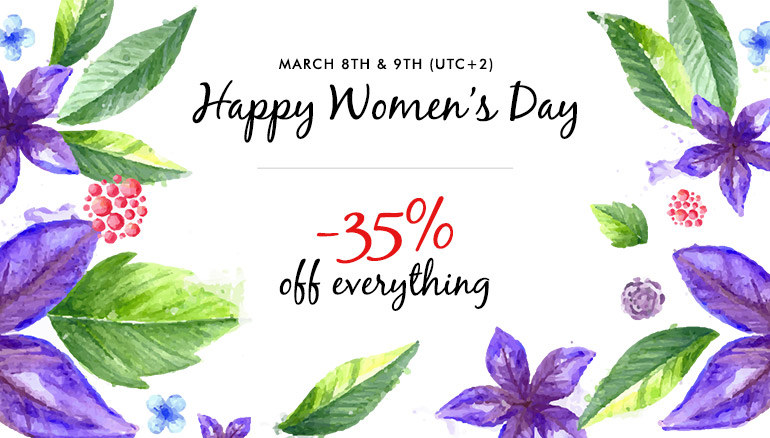 March 8th is a special day when all women worldwide are celebrated. Our dear ones, we are very thankful to have you in our lives every day. This special promotion is dedicated to you and we hope that it will fill your hearts with joy.
Benefit of 35% discount on all our Joomla! Extensions and Templates, between 8th and 9th March (UTC+2).
---
Don't miss out:
35% OFF on all our extensions and / or templates;
35% OFF on every renewal.
The discount will be applied automatically, so there is no discount coupon needed!
We wish you all a warm spring!