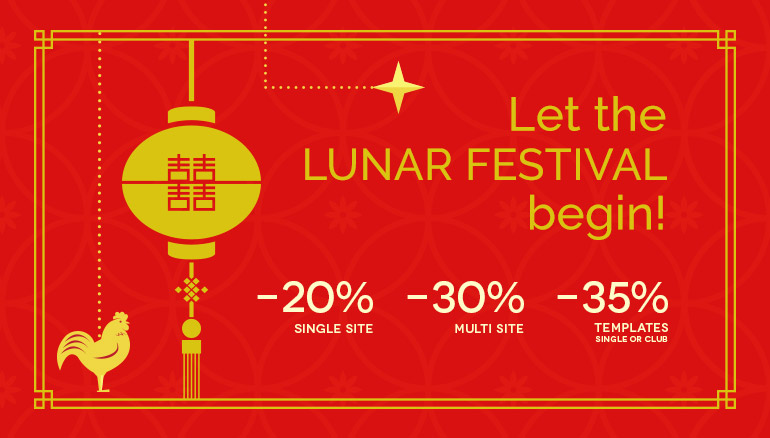 First of all, we would like to send a warm thank you, from the heart, to our loyal customers, who consistently remain faithful to our products and services.
The Lunar New Year is coming around, so we wish you a healthy, prosperous and lucky new year.
Happy Lunar New Year!
In the spirit of this Holiday, we are offering some discounts for our products:
20% for single site subscriptions;
30% for multi site subscriptions;
35% for our templates;
35% for our Template Club which gives you access to all of our templates.
The discounts are available from the 28th of January until the 4th of February (UTC+2).
The discount will be applied automatically, so there is no discount coupon needed!
The discounts are applied only for new subscriptions and not for renewals or subscription upgrades.