Because some of you are new to Joomla! we have compiled here the basic essential notions and some useful resources as well. So let's get started, shall we?

What is Joomla! and what can it do?
Joomla! is one of the most popular CMS's (Content Management Systems) powering over 30 million websites and over 200,000 community users worldwide. All of this is possible because it's versatile; you can build any type of website you want regardless of the site type, complexity or purpose (corporate sites, online publications, e-commerce sites, community-based portals, blogs, non-profit sites and so on) and manage it - this is a very important point, managing the website easily and effectively. By the way, Joomla! is also an Open Source solution that is free for everybody!
Why would I use it, what are the benefits?
You can create unlimited sections and content pages, add or remove products and the list carries on. Developers and business owners use Joomla! not only for the basic CMS reasons, but because the extensions created for Joomla! fit any need and lots of these extensions are free - the only thing limiting what you can do is your imagination!
Depending on your objectives, you can choose from over 10,000 extensions ranging from: dynamic form builders and managers, event and calendar managers, customer support and ticketing systems, image and multimedia galleries, email and newsletter systems, blogging software, firewall protection and search engine optimization software (all found in the Joomla! Extension Directory, for short, JED). Some users find the benefit of using Joomla! in the application framework that allows them to develop extensions (components, modules, plugins and templates).
Tip: As a beginner, we recommend that you choose Joomla! extensions that offer professional customer support, and especially, the ones that have good reviews for their support on JED.
Is it hard is to install Joomla!?
Installing Joomla! is an easy process that takes just a few minutes. You can find all the steps here in Joomla! Download. After you install your Joomla!, you can move on to installing the extensions of your choice (free or paid) that help you accomplish your site objectives.
To guide you in making the most of your Joomla! experience, there are a series of Joomla! resources like the Getting started with Joomla! portal and the Absolute Beginner's Guide, but if you are not a fan of self-teaching, you can take Joomla! beginner training at OSTraining.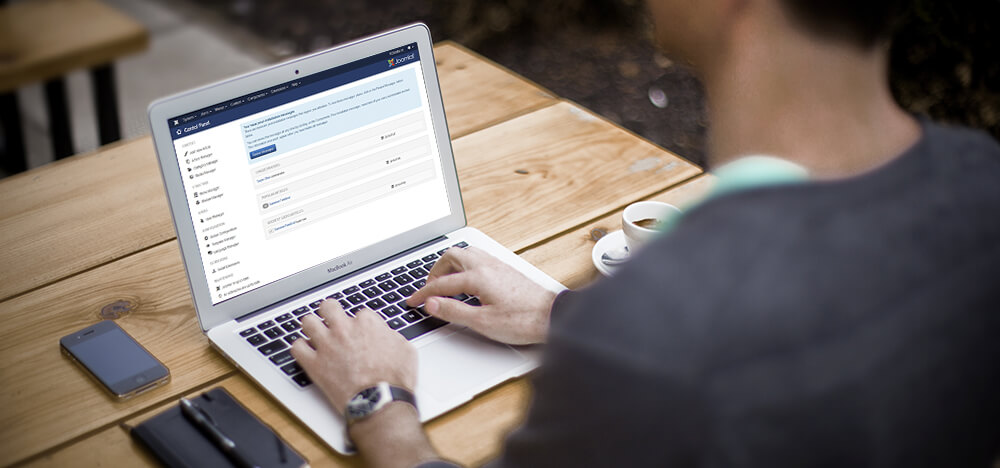 What's the difference between an extension, a component, a module and a plugin?
Well, this is where many people get confused, because "extension" is a general term used for any of the following:
Components – are the main functional units for Joomla! used for adding custom functions. When you think "component" you can imagine a mini-application that brings an important functionality to your website. Most components have two main parts: an administrator interface (back-end) and a website part that the website visitors and users see (front-end).
Modules – are flexible, lightweight extensions that show non-essential data in a box. When you think "module" what should come to mind is the most well-known module: the login module that you can set to show or hide, depending on which page the user is on.
Plugins – provide functions to extend the functionality of other extensions. They are a great way to extend a website's functionality because they are associated with trigger events, so when a pre-decided case occurs, a task is executed.
Bonus info: If you are unfamiliar with the term "template", it's simple, it's a design extension that changes the way your website looks and it can be used for both back-end and front-end.
Do you have any questions we didn't respond to? Include them in the comment section below and we will bring you answers!
This is it for now, my friends, thank you for reading and make sure to share the information and resources with your fellow beginners. Stay tuned for the next article of this series: The Joomla! Beginner Help Kit (part 2).