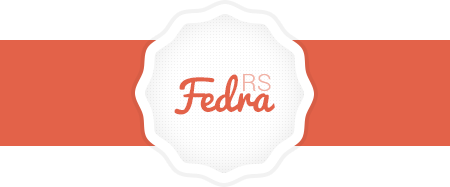 RSJoomla!'s most recent release joins the ranks of our company's templates offer. RSFedra! is compatible with Joomla! 3.x, it's fully responsive, looks great and offers powerful customization tools that won't leave you asking for more, even if you're the most pretentious Joomla! website builder.
Responsive through Bootstrap
Any modern website should be just as accessible from any device, since the number of platforms that websites get viewed on has greatly increased in the recent years. RSFedra! takes full advantage of the well-known responsive framework developed by Twitter - Bootstrap. This translates into a fully responsive frontend layout that will adapt perfectly to any screen resolution or size, regardless of the device the website is visited from (PCs, tablets, smartphones, etc.).
| | |
| --- | --- |
| iPad (768x1024) | Smartphone (480x800) |
| | |
Showcase Content with Shortcodes
RSFedra! offers the possibility to add, in any area that includes an editor (content articles, custom HTML modules, etc.), 4 types of pre-styled containers with completely customizable content (titles, subtitles, text, buttons, images, icons, etc.): 11 boxes, tabs, an accordion element and an image carousel. This will give you great flexibility in presenting your content, products, services, staff, image galleries and much more.
MORE ON SHORTCODES
Personalize the Template
Aside from the Shortcodes feature, RSFedra! also provides a multitude of personalization options directly through its default features: multiple positions for logo (can be text or image), social links, 20 predefined color schemes with their inverted versions (totalling 40 color schemes) which can be used in any combination with 10 selectable image backgrounds.
Module Positions
The template is equipped with 40 module positions that can be relocated by a simple drag 'n' drop (only by rows, not individual positions). Below you can have a look at the default module positions layout in comparison with a custom re-arrangement:
Power to the Coders!
The default features that the template offers can be easily understood and used by beginners. However diverse they may be, more advanced users with scripting knowledge will surely feel like they could do more in terms of personalization. To accommodate them, we have built the template in such manner that it allows performing CSS overrides and template overrides for Joomla! components, as well as overriding RSFedra!'s own style to make sure that they keep any modifications they have made, when it comes to updating the template or other components.
RSFedra! Bundle
RSFedra! was designed having flexibility in mind. Whether your website sells travel packages, you are just showcasing your trips around the world or trying to gather a community of outdoor-passionate people, this template will bring the right look and feel with further styling for two of our well known products: RSBlog! and RSComments!.
"A penny for your thoughts"
We'd really love to know what kind of impression our template left you with. The customers' voices are the ones that have really shaped our extensions in the past and we would like to keep listening in the future. Please have a look at the template's demo website and leave your thoughts and suggestions in the feedback section.