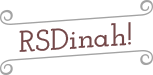 RSDinah! is a fully responsive template compatible with Joomla! 2.5 and 3.x that was designed having a strong retro direction in mind. Its overall look and feel combines the finesse of the round-shaped, detail-rich design related to past times with the uncluttered, minimalist layout of modern-day websites.
Fully Responsive
You can set your mind at ease knowing that your website will be equally accessible and fully functional on any type of resolution and screen size. RSDinah!'s layout is based on Twitter Bootstrap, the ground-breaking framework that allows a smart resizing and re-arrangement of the visual elements so that they can be displayed properly on smartphones, tablets and desktops alike:
| | |
| --- | --- |
| iPad (768x1024) | Smartphone (480x800) |
| | |
Shortcodes - Extended Design and Functionality
The Shortcodes feature provides a number of tools meant to allow an extended customization of your website. It is consisted of 4 types of containers: Accordion, Box, Carousel and Tabs which, although having fixed styles (of course, adapted for each of the 10 default color schemes), grant full personalization of the displayed items: Titles, Text Descriptions, Images, Icons, Buttons, etc. You can use these containers in any area of your website that includes a text editor (for example, Joomla! Content articles):
Advanced Adaptability
The personalization options do not end here - those of you who possess some coding knowledge are given the option to adjust the template's style or adapt any other extension to RSDinah!'s look and feel, the latter being possible through Joomla!'s template overrides feature.
Flexible Module Positioning
When it comes to placing modules on your website, you are given the possibility to chose from 52 template positions that you can re-arrange to your own liking, by just dragging and dropping them wherever you see fit.
For Future Improvement
We'd really appreciate it if you had a look at the template and told us what you think about it. Positive points of view can be rewarding, but we're particularly interested in what you didn't like, so that we get to know our weak spots better and provide you with the best extensions possible. Thank you!