It is already a tradition at RSJoomla! to celebrate holidays and we have been preparing some special gifts for you. This year, the Easter bunny comes with a 30% discount for all our templates and components.
The 30% discount is available for one week , between 18-25 April 2014. This means you can have any extension or template you wish and we are happy to make this possible.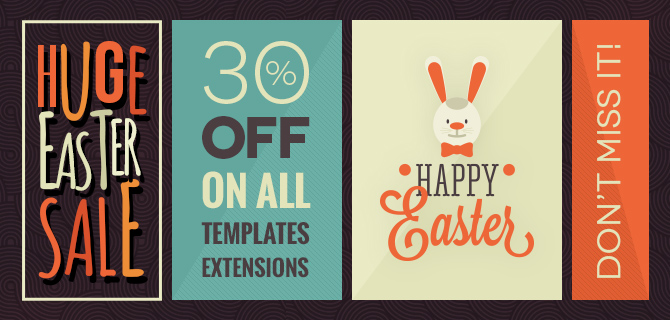 The entire team at RSJoomla! wishes you a Happy Easter! with your friends or family. Happy holidays, dear friends!