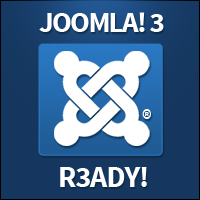 Due to the fast-paced evolution of Joomla! 3 (which, to date, has reached version 3.1.4), we have updated all of our Joomla! 3.x-ready components in order to keep up with the recent changes made to Joomla!'s code.
Both RSForm!Pro and RSFirewall! have received new revisions, RSForm!Pro rev. 47 and RSFirewall! rev. 50 which also include a workaround for a JView bug that occurs in Joomla! 3.1.2 and higher versions.
The rest of our Joomla! 3.x-ready components have been updated as well, but not through new revisions.
It is highly recommended to upgrade the components to these latest versions in order to get the best out of their functionality.
To update the components, please follow these steps:
Download the packages from the My Downloads section of our website
Head to Extensions >> Extension Manager
Click on Browse and provide the path to the installation packages
Click on Upload & Install
The update process will not cause any data loss.